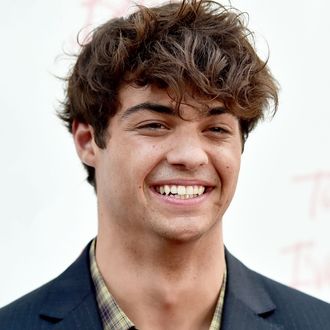 Noah Centineo.
Photo: Alberto E. Rodriguez/Getty Images
Breaking news: famous 22-year-old cute boy is just like every other 22-year-old cute boy! On The Late Late Show With James Corden, Thursday night, Corden hosted your cool big sister Busy Philipps and your cute boyfriend Noah Centineo. When the conversation turned to Centineo's love life, Corden asked if Busy had any friends that she would like to set the To All the Boys star up with. Busy grinned like she had a secret: "Actually," she began, "he was kind of chatting with a friend of mine, but then he ghosted her!"
Tea, per TMZ: "We're told Busy went into detail about how Noah met one of her writers on a dating app, and dragged him for ghosting her. Our sources say Noah's team feared the story would ruin his boy-next-door image." (As if boys-next-door text every girl back!) The actual segment ran longer than aired, and wasn't posted on YouTube or any of Corden's show's socials.
Love is dead, everyone stop practicing your back-pocket spins!