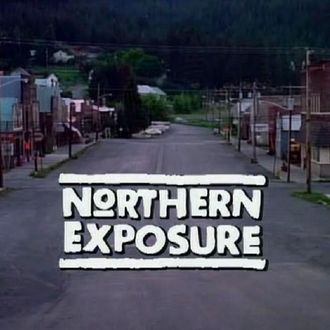 Northern Exposure could be the next beloved TV classic to make a small-screen return. CBS is in the very early stages of development on a revival of the mid-1990s Joshua Brand and John Falsey–created dramedy, with series star Rob Morrow onboard to reprise his Emmy-nominated role as Dr. Joel Fleischman. Brand is writing a script for the potential revival, and will executive produce the show with Falsey, Morrow, and former NBC Entertainment chief Ben Silverman. Original series regular John Corbett is also attached as a producer and is expected to have a recurring role on the revival should it be green-lit to series.
The new Northern, produced by NBC sister studio Universal Television, will be a combination revival/reboot, in which Morrow's character returns to Cicely, Alaska, after the death of a friend, reuniting with characters from the original series while meeting some new "quirky" residents of the town. Originally a summer experiment when it premiered in July 1990, Northern Exposure was a critical smash and, early in its run, a very big ratings hit as well. The series was nominated for a Best Drama Emmy in all but the final year of its run, winning the award in its third season. After doing very well on Monday night for years, CBS moved the show to Wednesdays, resulting in a steep Nielsen decline. (Fun fact: Future Sopranos creator David Chase was an exec producer on the series during its final years.)
Buzz about a possible Northern revival began about a year ago, when producers and cast started talking openly about the idea at the Austin-based ATX Television Festival. The show's return isn't a slam-dunk yet, however: CBS has only committed to a script for the project and won't decide on making a new pilot (or series) until seeing a finished product. But if things go well, it's very possible Northern will return to the airwaves next fall or in 2020, right in time for 25th anniversary of the show's finale.