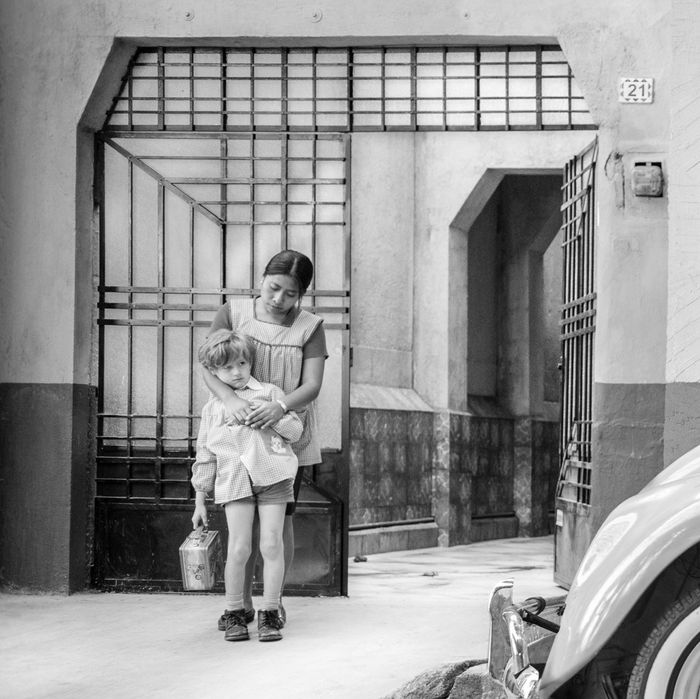 Roma
.
Photo: Carlos Somonte
Between now and February 24, 2019, when the winners of the Academy Awards are announced, Vulture will consult its crystal ball on a regular basis to determine the changing fortunes in this year's Oscars race. In our Oscar Futures column, we'll let you in on insider gossip, parse brand-new developments, and track industry buzz to figure out who's up, who's down, and who's currently leading the race for a coveted Oscar nomination.
Best Picture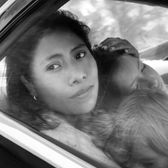 Roma
Whatever misgivings the Hollywood Establishment may have about Netflix, they are apparently not shared by the critical class. Roma was the big winner at Thursday's New York Film Critics Circle Awards, earning honors in Best Picture, Best Director, and Best Cinematography. It didn't take home Best Foreign Language Film at the NYFCC or the National Board of Review, but paradoxically, that might be a sign of the movie's overall strength: Voters have so many other places to reward the film that they may have felt comfortable giving some shine to the lesser-known Cold War. The film's handicaps in the Best Picture race are well-known — it's Netflix, it's black-and-white, it's foreign-language — and I'm also curious how such an auteur-driven movie will play with actors, the largest branch of the Academy. But the preferential ballot should help: It's hard to find someone who doesn't at least *like* Roma.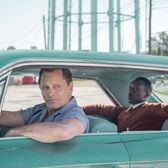 Green Book
As the supposed crowd-pleaser in this year's Best Picture race, Green Book got a shock when the crowds didn't show. Amid a swirl of criticism over its racial politics, the movie pulled in only $7 million in its Thanksgiving-weekend wide release, prompting our own Mark Harris to ask who Green Book was for. On Tuesday, we got our answer: the National Board of Review, who named it the best film of the year, and gave Viggo Mortensen the Best Actor prize. That body's tastes have run toward the middlebrow recently — The Post earned top honors last year — but the movie clearly still has its backers. Defenders like Variety's Owen Gleiberman and AwardsDaily's Sasha Stone have been pushing against what they see as an overly "woke" backlash, but with the preferential ballot rewards consensus, and like La La Land and Three Billboards before it, it's possible that Green Book may simply be too polarizing to triumph in Best Picture.
Best Director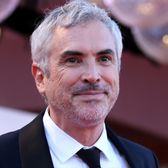 Alfonso Cuarón, Roma
Besides Roma's Best Film win at NYFCC, Cuarón picked up awards for directing and cinematography; he also wrote the movie, and co-edited it. No other film in this year's race is as linked to one singular vision, and with Roma enjoying a sterling Rotten Tomatoes score and packed houses in limited release, he remains the name to beat in this category.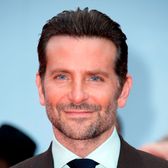 Bradley Cooper, A Star Is Born
Cuarón's closest competition notched a win of his own this week, earning Best Director honors from the National Board of Review. That same group snubbed Cooper in Best Actor; it'll be interesting to see if he can ever go two-for-two this season, or if voters prefer to spread the wealth around.
Current Predix
Damien Chazelle, First Man; Bradley Cooper, A Star Is Born; Alfonso Cuarón, Roma; Barry Jenkins, If Beale Street Could Talk; Yorgos Lanthimos, The Favourite
Best Actor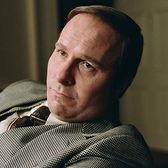 Christian Bale, Vice
Adam McKay's Dick Cheney biopic started screening for press and industry last week, and while the review embargo isn't up, early reactions to Bale's performance have been very positive. "He not only achieves yet another remarkable physical transformation, but he is able to give nuance to a public figure who has barely allowed any sense of genuine human emotion to ever be captured on camera," writes the Playlist's Gregory Ellwood. As we saw last year, Oscar loves an actor who morphs into a famous world leader, and the Academy has a solid track record at recognizing Bale's efforts. I suspect the film itself may be a harder pill for some voters to swallow, but that's a story for a different day.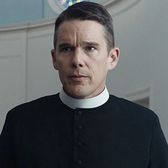 Ethan Hawke, First Reformed
Hawke took home Best Actor honors at both the Gothams and the NYFCC Awards, cementing him as the indie choice in this year's race. His Gothams acceptance speech went viral, too, which is helpful for a small May release hoping to rise to the top of voters' screener piles.
Current Predix
Christian Bale, Vice; Bradley Cooper, A Star Is Born; Ethan Hawke, First Reformed; Rami Malek, Bohemian Rhapsody; Viggo Mortensen, Green Book
Best Actress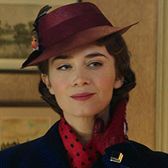 Emily Blunt, Mary Poppins Returns
Like a stern British nanny floating down from the sky, this sequel made a surprise entrance into this year's Oscar race, wowing those who saw it in early screenings. With Green Book flailing, could Poppins become the Best Picture field's official heart-warmer? The raves have been accompanied by high praise for Blunt; as director Rob Marshall told the crowd after one guild showing, "There is no one else on this planet who could play this part." (Ignore the fact that there is another person still on the planet who has.) With A Star Is Born submitting in drama, Blunt's path to a Golden Globe is relatively open.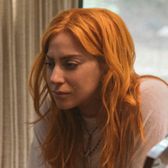 Lady Gaga, A Star Is Born
This week's trio of ceremonies had three different Best Actress picks: The Gothams went with Hereditary's Toni Collette, the NBR rolled with Lady Gaga, and the NYFCC surprised by honoring Regina Hall of Support the Girls. I think the lack of consensus is all right for Gaga, the current front-runner — it denied opportunities for rivals like Olivia Colman and Glenn Close to build momentum. (And if you doubt she's the front-runner, just look at this photo.)
Current Predix
Emily Blunt, Mary Poppins Returns; Glenn Close, The Wife; Olivia Colman, The Favourite; Lady Gaga, A Star Is Born; Melissa McCarthy, Can You Ever Forgive Me?
Best Supporting Actor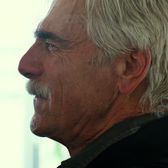 Sam Elliott, A Star Is Born
The Gothams don't break their acting categories up into lead and supporting, so we only had two winners in this category this week. The first was Elliott, who rode the wave of support for Star Is Born to victory at the NBR Awards …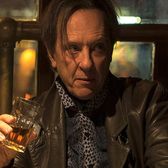 Richard E. Grant, Can You Ever Forgive Me?
… And the second was Grant, whose dissolute Greenwich Village hustler was a classic New York Film Critics Circle pick. Green Book's Mahershala Ali has been considered the leading choice in Supporting Actor, and while his chances of being the pick at the Gothams or the NYFCC Awards were zero and close to zero, respectively, the movie's recent stumbles make this category feel particularly unsettled.
Current Predix
Mahershala Ali, Green Book; Timothée Chalamet, Beautiful Boy; Sam Elliott, A Star Is Born; Richard E. Grant, Can You Ever Forgive Me?; Michael B. Jordan, Black Panther
Best Supporting Actress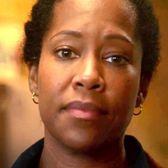 Regina King, If Beale Street Could Talk
Conversely, Regina King proved her front-runner bona fides by nabbing the Supporting Actress prizes at both the NBR and the NYFCC. Beale Street is widely admired, even if it doesn't have quite the buzz of a top-tier contender, and King walks away with its third act; honoring her is a handy way of recognizing a film that might have trouble breaking through in the other major categories.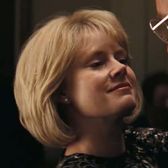 Amy Adams, Vice
While some of the supporting roles in Vice come off as extended comic cameos, Adams's Lynne Cheney is a meatier part, and early viewers have been digging her performance. Variety's Kristopher Tapley breaks out the Lady Macbeth comparisons, and says the actress "ought to be along for much of the awards season journey with Bale as well." But can she pull through in a category that already has a lot of wives?
Current Predix
Amy Adams, Vice; Claire Foy, First Man; Regina King, If Beale Street Could Talk; Emma Stone, The Favourite; Rachel Weisz, The Favourite