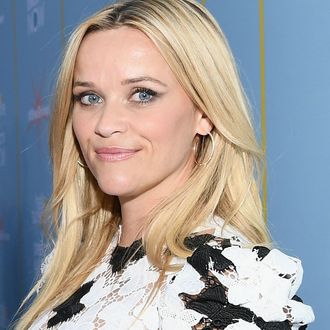 Photo: Emma McIntyre/Getty Images for AT&T
Reese Witherspoon is snatching up another book your mom will love for feature film development. According to The Hollywood Reporter, the actress and producer has optioned The League of Wives through her shop Hello Sunshine, and has it on track for a movie adaptation. Written by Heath Lee, Wives is a non-fiction book about a collective of women who came together after their spouses were captured during the Vietnam War and took measures into their own hands to get the men home safe. They took on various roles as activists, lobbyists, and even spies, and through their efforts were able to bring back more than 100 prisoners of war or soldiers who were listed as missing in action.
Lee is a historian and museum curator, and her book, which is fully titled The League of Wives: The Untold Story of the Women Who Took on the President, the Pentagon and the Rest of the U.S. Government to Bring Their Husbands Home, has also been staged as a live exhibition. The project is yet another addition to Witherspoon's extremely busy slate, which includes but is not limited to a series based on the book Daisy Jones & The Six (another prepublished acquisition), that Apple TV series she's starring in about a fictional morning news show, her chat show Shine On With Reese, the recently announced Iranian immigrant family drama called Americanized, and the Little Fires Everywhere limited series adaptation she will be starring in with Kerry Washington. Oh yeah, and Big Little Lies season two. Actually, are we sure there is still just one Reese Witherspoon?