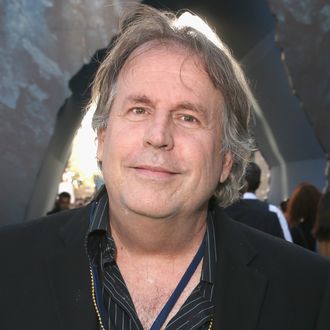 Photo: Jesse Grant/Getty Images for Disney
Just as a reminder to those of you returning from a day of rest, relaxation and turkey: don't use the n-word, ever, but especially not if you're white and using it to mourn the plight of anti-vaccine activists. As Variety explains, screenwriter Terry Rossio, best known for his work on Aladdin, Shrek, and Pirates of the Caribbean: The Curse of the Black Pearl, took to Twitter Friday to compare the term "anti-vax" to, of all things, the n-word.
The 100 writer Julie Benson had previously tweeted about a UNICEF program that allows people to pick how their donation to the organization will be used (for example, to provide polio vaccines), sparking a conversation which eventually drew Rossio's ire. "My heart goes out to all the parents of vaccine damaged children, who have to not only endure the sadness of their loss, but also the vitriol of ill-informed and insensitive people (such as those here)," he declared. "Anti-Vax is equivalent to calling someone a n***** and makes as little sense." (Obviously, his tweet didn't obscure the word with asterisks.)
In 2016, it was announced that Rossio, who is currently working on the screenplay for Warner Bros. upcoming Jonny Quest feature, plans to adapt Callous Disregard: Autism and Vaccines - The Truth Behind a Tragedy, the 2010 book by Vaxxed director Andrew Wakefield, co-author of a now-discredited 1998 study oft cited by those who believe the MMR vaccine is linked to autism. Either way, as (unfortunately) always, Dictionary.com put it best.