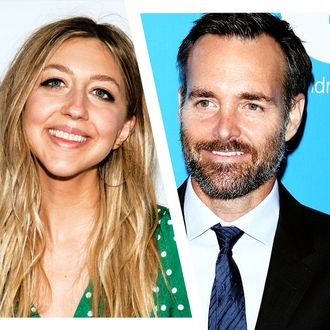 Heidi Gardner, Will Forte.
Photo: Mark Sagliocco/Getty Images/Michael Tran/FilmMagic
What if there were a late-night comedy show, only instead of live-action it were animated? And what if, instead of humans, it were hosted by aliens? And what if those aliens had the voices of current and former Saturday Night Live cast members and the show had the backing of Lorne Michaels? Well, look no further, because that's exactly what's in the works over at Syfy.
The network announced today that it's ordered 12 episodes of its first original late-night animated series, titled Alien News Desk. Executive produced by Lorne Michaels, the half-hour series is "set in an extraterrestrial newsroom," and SNLers Will Forte and Heidi Gardner will lend their voices to the alien news anchors, named Drexx Drudlarr and Tuva Van Void, respectively, who "cover up-to-the-minute news and commentary about the universe's most baffling species — the inscrutable Humans of Planet Earth."
SNL "Weekend Update" head writer Dennis McNicholas will serve as an executive producer on the show as well as showrunner, and Scott Gairdner (Moonbeam City) is also credited as a co-executive producer. Alien News Desk is slated to premiere sometime early next year. Lorne Michaels is also behind a single-dad comedy in the works at NBC starring Kenan Thompson, which was announced back in September.