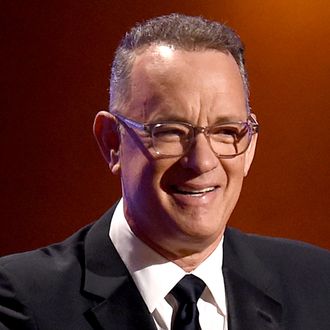 Photo: Kevin Winter/Getty Images
Tom Hanks, America's Papa, is in early talks to star as Geppetto in Disney's live-action Pinocchio. According to The Hollywood Reporter, Disney's film will begin production in May of next year. Paddington auteur Paul King is set to direct, using a script written by King, Chris Weitz, and King's Paddington conspirator Simon Farnaby.
This live-action little wooden boy will be competing with Guillermo del Toro's stop-motion version coming to Netflix. Which will be more unsettling? Only time will tell. For a generation of children raised on Annabelle movies, the story of a marionette coming to life and not committing a killing spree could be a little hard to swallow.