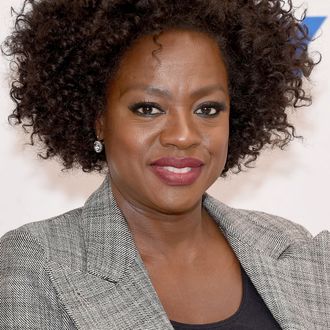 Viola Davis.
Photo: Gary Gershoff/Getty Images
Days after she signed a first-look deal with Amazon, Viola Davis has arrived to lead you … to freedom! Per a release, the Widows star will lead an Amazon series about U.S. representative Shirley Chisholm, the first woman and the first person of color to seek a major American political party's nomination for president. The movie will be titled The Fighting Shirley Chisholm, and Davis will also produce. Maggie Betts (Novitiate) will direct, from a script written by Adam Countee (Silicon Valley, The Mindy Project).
Chisholm grew up in Brooklyn and was elected to the U.S. House of Representatives in 1968. She was candidate for the Democratic nomination for U.S. president in 1972. In 2015, she was posthumously awarded the Presidential Medal of Freedom.