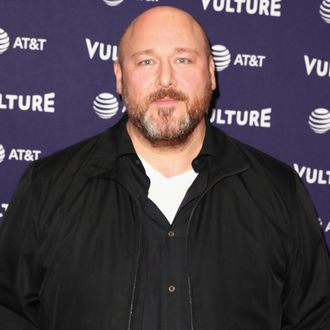 Will Sasso.
Photo: Joe Scarnici/Getty Images for New York Magazi
When the cast and creatives of AT&T's Audience Network comedy Loudermilk visited Vulture Festival L.A., they shared some lesser known stories about how the show, now in its second season, came together. Cast members Ron Livingston, Will Sasso, Anja Savcic, Jackie Flynn, and showrunners Peter Farrelly and Bobby Mort fielded questions after showing an upcoming season two episode.
Sasso, who skillfully navigates both the funny and tragic aspects of his character Ben, revealed how he was cast in the show. Let's just say it involved more than a typical audition: "I was fortunate enough to work with Pete before, and then one day I was walking outside CBS, [Radford] and I almost got run over by Pete because I was jaywalking, sort of," said Sasso.
Farrelly interrupted to clarify, "It was the intersection by Ventura and it's kind of confusing. I was not texting — I was drinking."
Sasso continued, "Pete was very impressed with my athleticism that day — I did a T.J. Hooker barrel roll. He said, 'Hey, I wanna talk to you about something. There's this thing.' And a year and half later, we're good."