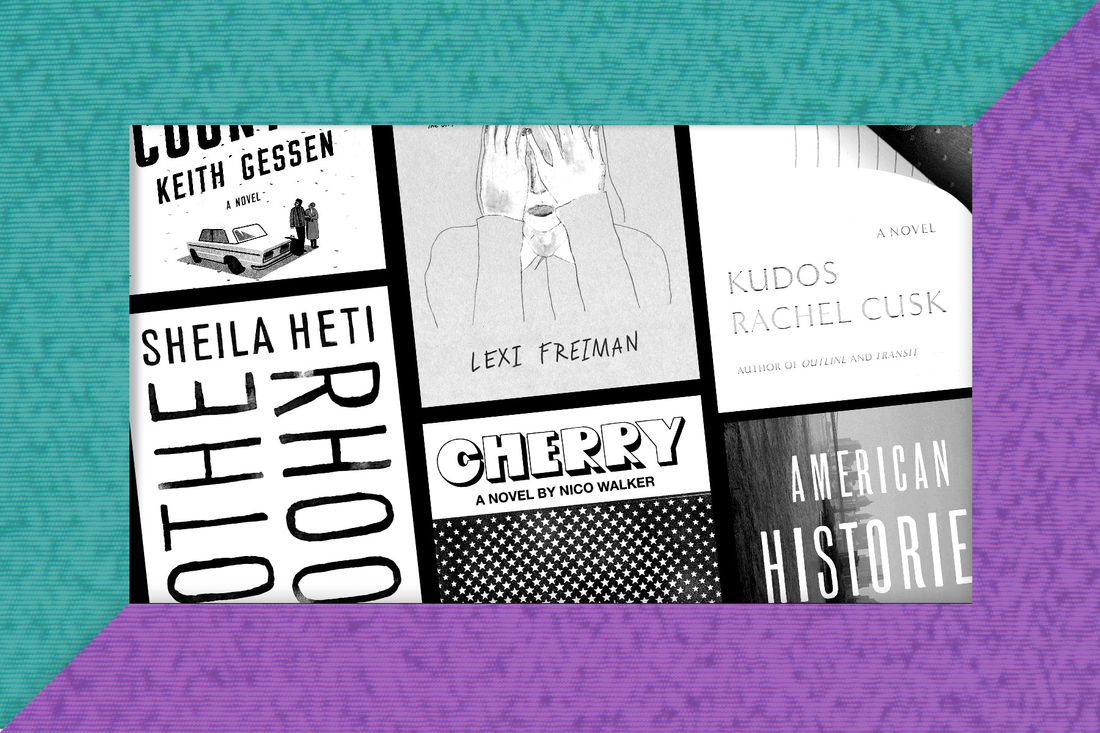 It was not a year of literary blockbusters, but Christian Lorentzen found plenty of books to love, including auto-fiction bent by women to new ends; two inimitable essay collections; a prisoner's novel about the wreck of 21st-century Middle America; and powerful batches of stories by John Edgar Wideman and the late, great Denis Johnson.
Hamrah's writing on movies — he's the film critic for n+1 — is form-bending, disobedient, saturated with history, and at times deliciously nasty. Neither hatchet man nor pushover, Hamrah makes exacting technical judgments while maintaining both levity and a sense of moral stakes. His book is a totem to the crucial role of scrutiny in the era of the fanboy and the recapper.
The Australian all-girls' high school that's this hilarious debut novel's backdrop is a petri dish of contemporary culture war. Freiman's gambit is that satire and the disavowal of pieties can lead to a deeper sort of empathy. It's a trial for her misfit heroine, who's at the awkward age when every day feels like an improvised performance in the theater of the absurd. Now more than ever, as they say.
Chee's essays convey the effect of new forms being invented before your eyes. His book is a fragmented portrait of the young artist donning and shedding various masks. Chee makes use of conventional vehicles — the memoir, the list, the litany of didactic aphorisms — to arrive at moral and aesthetic discoveries that you sense he didn't see coming himself.
A master stylist, Wideman pursues a wide array of tonal registers, rhetorical strategies, and musical effects in this collection of stories. He makes personal interventions in history and witnesses history intruding on the personal. Each story enacts a dialectic on matters of race that's mirrored in Wideman's sentences, the staccato tussling with the sinuous.
This novel is an antidote to the vague and sinister perception of Russia and Russians that's recently gripped the U.S. like a zombie parody of the Cold War. Sinister things happen in Gessen's Moscow — a family story that morphs into a political thriller — but so do communal meals, radical-left protests, hockey games, and clogged drains.
Boyer writes like a genius with nothing to lose, which is what she was — a poet, mother, and professor in Kansas City — until her 2015 collection, Garments Against Women, made her a small-press celebrity. Cerebral, vulgar, freewheeling, intimate, politically radical, and devastatingly funny, these essays gather a sundry decade's worth of work and follow Boyer to her brush with cancer, the subject of her forthcoming memoir.
Written in a federal prison in Kentucky, where Walker is serving a sentence for multiple bank robberies, Cherry charts a descent from war heroism to opioid addiction to desperate criminal behavior. The story is a damning parable of 21st-century America. Its telling — honest, ironic, humorous, heartbreaking — is a demonstration of literature's redemptive power.
Call it the auto-fiction of self-effacement. Cusk's alter ego, Faye — in the final installment of her trilogy — makes two stops on the international literary-festival circuit that more and more shapes writers' waking lives. She delivers a collage of strangers' testimony and suggests a way forward for novelists in a world that no longer lends itself to coherent plots.
Three classics and two weird gems; these stories are the last howls of a singular writing life. Johnson died months before publication of his final collection, a jagged successor to his stoned 1992 masterpiece, Jesus' Son. As few other writers have, he knew lowlife America. He was a sinner, a seeker, and a retriever of burning images.
In this philosophical novel, not to be mistaken for memoir, time and chance conspire to foreclose possibilities, but diminishment is resisted. Heti dilates a thrilling narrative from a binary question: creation or procreation? The book's horizon is biblical. Debts to the past can only be paid to the future. If you're descended from a Holocaust survivor, is it nobler to mother children or write books? Heti knows there's something absurd in asking the question. Her narrator mines a lot of humor and a little sorrow from posing it over and over — to herself, to everyone she meets, and to coins she tosses in the air. The novel provides not answers but a zone of freedom from answers.