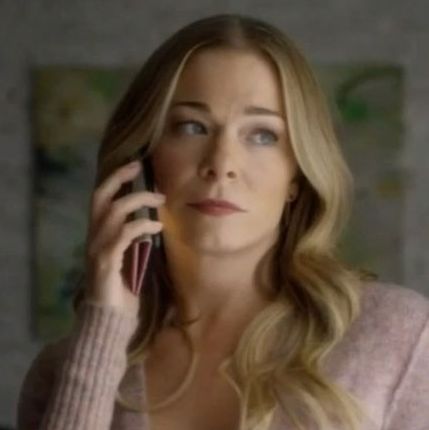 The inciting incident of Netflix's A Christmas Prince isn't the 25th of December, as the title would lead you to believe. It's not even young Amber's (Rose McIver) trip to the fictional kingdom of Aldovia to report on the shenanigans of their Prince Richard (Ben Lamb). The real inciting event happens a year before the movie even takes place: the death of the king. Without little Prince Richie's dead dad, he never would have been crowned king, Amber's tabloid editor never would have sent her to a vaguely European capital, she wouldn't have posed as a governess, Richard never would have fallen for her, and no one would have learned the true meaning of Christmas.
Come to think of it, Amber also has a dead parent — her mother passed away, and that's why her father runs a diner back in the States all on his own. It's like everyone in this saga is a Disney princess, since none of them seem to have a full set of parents. The follow-up sequel A Christmas Prince II: This Time It's Personal may not have funeral scenes or nearly as much longing for a lost paternal figure, but the fact remains: We still wouldn't have another Christmas Prince movie without those original deaths.
That got me thinking about just how many dead people are in all of these holiday movies, whether on Netflix, Hallmark Channel, Lifetime, or any of the other dispensers of formulaic Yuletide cheer. There are a ton of tropes in these movies — small businesses that need saving, high-school sweethearts reconnecting, women inheriting property, single parents finding love again — and yet they all rely on a parent, spouse, or other beloved family member kicking the bucket. They say that magic always has a price, but when it comes to Christmas magic, it seems like the price is your dad (or mom!) has to die.
Look at last year's Hallmark hit The Christmas Train. A journalist (Dermot Mulroney) reconnects with an old flame, but only because they wind up stranded on a train together. Why were they on a train in the first place? Because Dermot promised his recently deceased father he would take a cross-country journey on the rails. (Was his father a hobo or something?)
And then there's my all-time favorite Hallmark movie, Northpole, which is about an elf (Bailee Madison) who travels to a small town to help them rediscover their love of Christmas. She does this with the help of Kevin (Max Charles) a young boy who … wait for it … recently lost his father. That means his mother (Tiffani Thiessen) can also fall in love with his teacher (Josh Hopkins), which isn't as creepy as it sounds until you think of it.
There are even more December funerals planned this holiday season. In the Hallmark Movies and Mysteries movie Christmas on Honeysuckle Lane, a group of siblings has to get together to sell their childhood home. Guess why? Dead parents. And when LeAnn Rimes makes her Christmas movie debut in Hallmark's It's Christmas, Eve, she plays a school superintendent who cuts the town's music program run by a single dad. Why is he single? Dead wife. But he also has a kid, so you know what that means? Dead mom.
Why are there so many dead people in these supposedly merry and bright movies? As we saw with A Christmas Prince, extreme things tend to happen following the death of a parent. Such a loss puts these characters in extraordinary situations — inheriting a business, say, or having to return to a hometown — which allows them to transform their lives for the better. That's what these movies are really about: letting the goodness of Christmas brighten an otherwise dark soul.
The other thing these Christmas movies are is rom-coms. Also, Christmas is most real for children. So how do you get children and falling in love in the same movie? You need single parents. And these movies don't want to have a ton of divorced people trying to find love again — no, that would be a taint on the good Christian souls of those who love Christmas the most. Instead, they need to be about people who suffered some tragic loss, and then find their way whole again through the magic of holiday romance. The ultimate Christmas gift, they're telling us, is a happy nuclear family, even if it's one that has known the taint of sorrow. And only in a Christmas movie can someone overcome all that trauma and do their (dead) parents proud in a tidy hour or two.
Not every Christmas movie has a dead parent in it, but once you start looking for them, you'll notice they're almost always there. Strangely enough, the one person who's parents haven't died in a Christmas movie is the queen of Hallmark herself, Candace Cameron Bure. But then again, Full House was all about her losing her mother and having to live with Alanis Morissette's ex-boyfriend, so maybe she was grandfathered in by some sort of Christmas miracle.