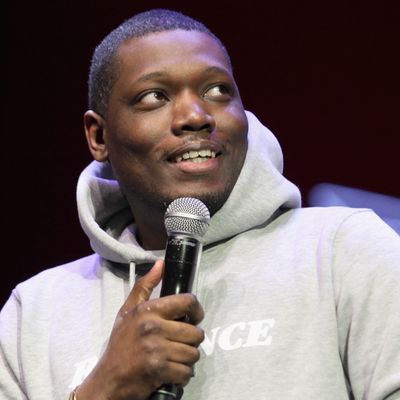 Michael Che performs during Clusterfest in San Francisco.
Photo: FilmMagic
Since Netflix released Hannah Gadsby's stand-up special Nanette in June, it inspired all kinds of debates and conversations between comedy fans, critics, and performers alike. But here's an important question: Did Saturday Night Live co-head writer, Weekend Update co-anchor, and 2018 Emmy Awards co-host Michael Che watch it? Che is off all social media these days with the exception of Instagram, where he often posts Instagram Stories for his fans, so I headed there to investigate.
First, I came across this post yesterday, which was part of a series of posts where Che told his followers he's tired of all the "anti-comedy comedy" happening these days, which he referred to as "standup tragedy." It was, as far as I could tell, his first Nanette mention of the day: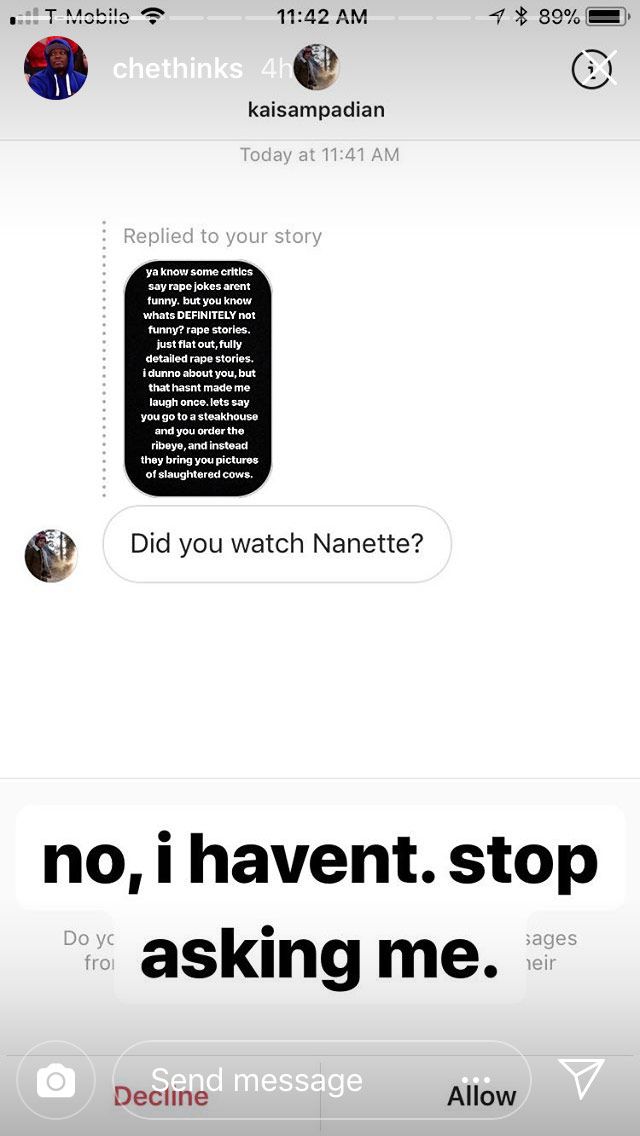 Maybe he has seen it but just hasn't fully absorbed it yet? Undeterred, I decided to keep looking.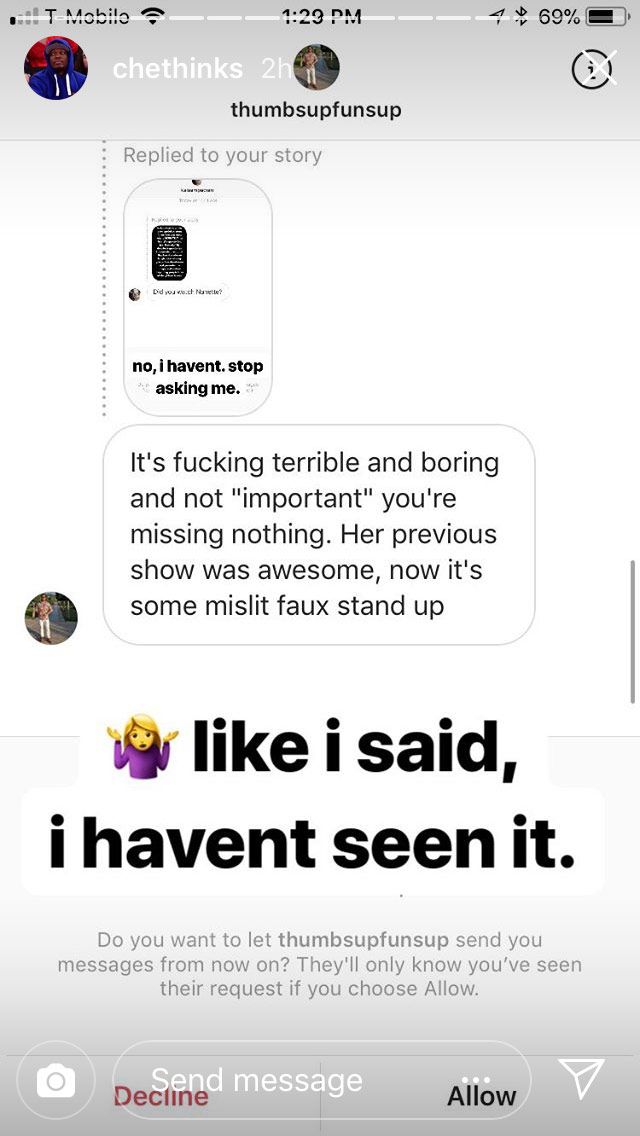 Hmm, that's too similar to the first response. With all this talk about "standup tragedy," surely Che has seen Nanette by now. I kept checking, and later in the evening, Nanette received another mention.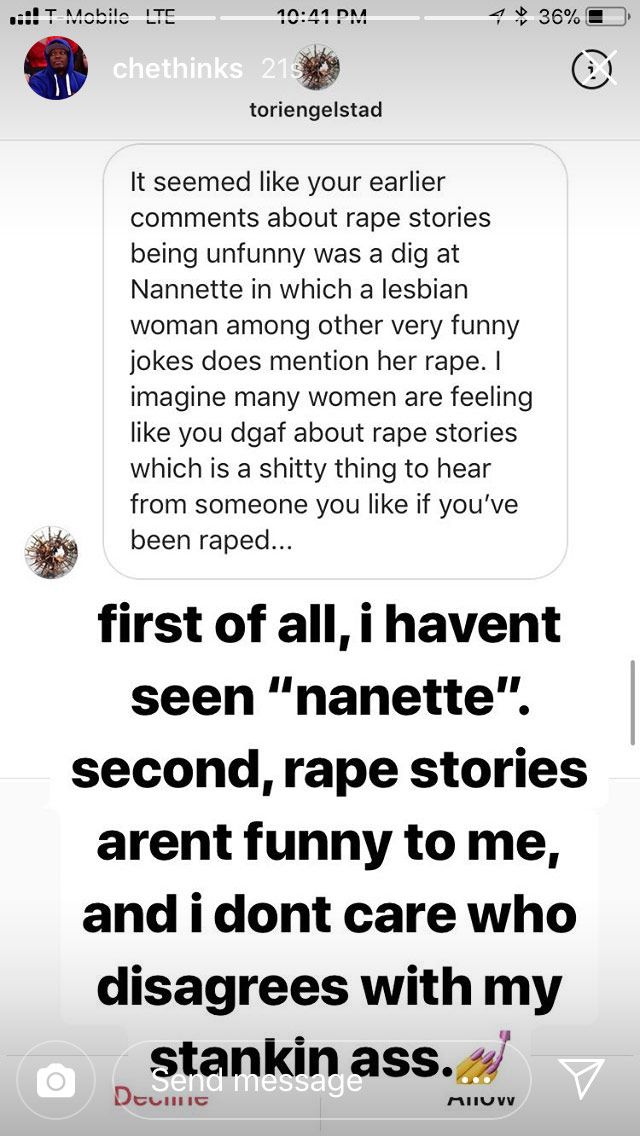 This was part of a longer series of posts where Che argued that telling straight stories, rather than punch lines, about rape or trauma isn't funny and doesn't belong in stand-up comedy specials. Which, fair enough — he's entitled to his opinion. But why does he feel so strongly about it? Perhaps he saw Nanette and it made him angry? I kept digging.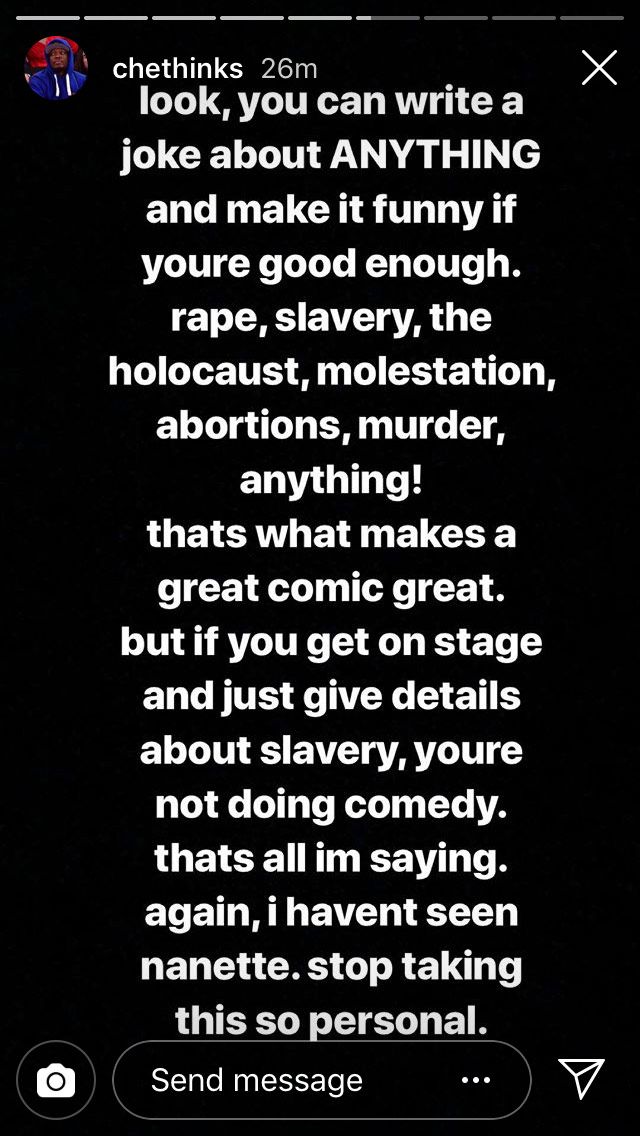 There is certainly a fascinating discussion to be had about what qualifies as a joke and what doesn't in stand-up, given that there are some comedians who are known for punch lines and other comedians who are known for stories. But has Che seen Nanette?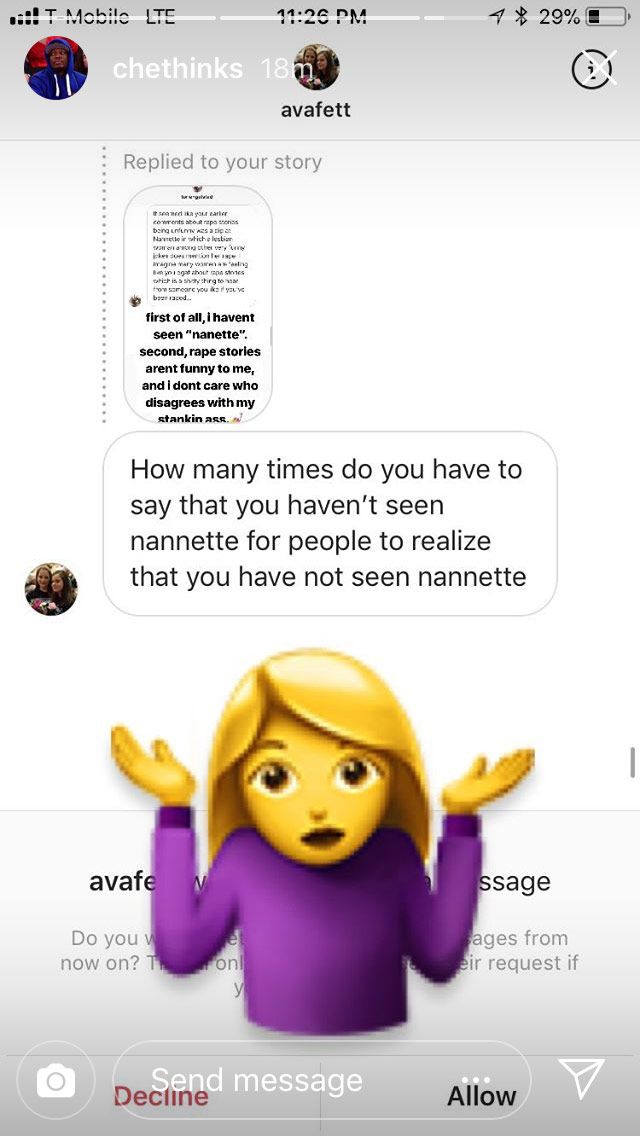 It just really seems like Che has seen Nanette. How can we be sure?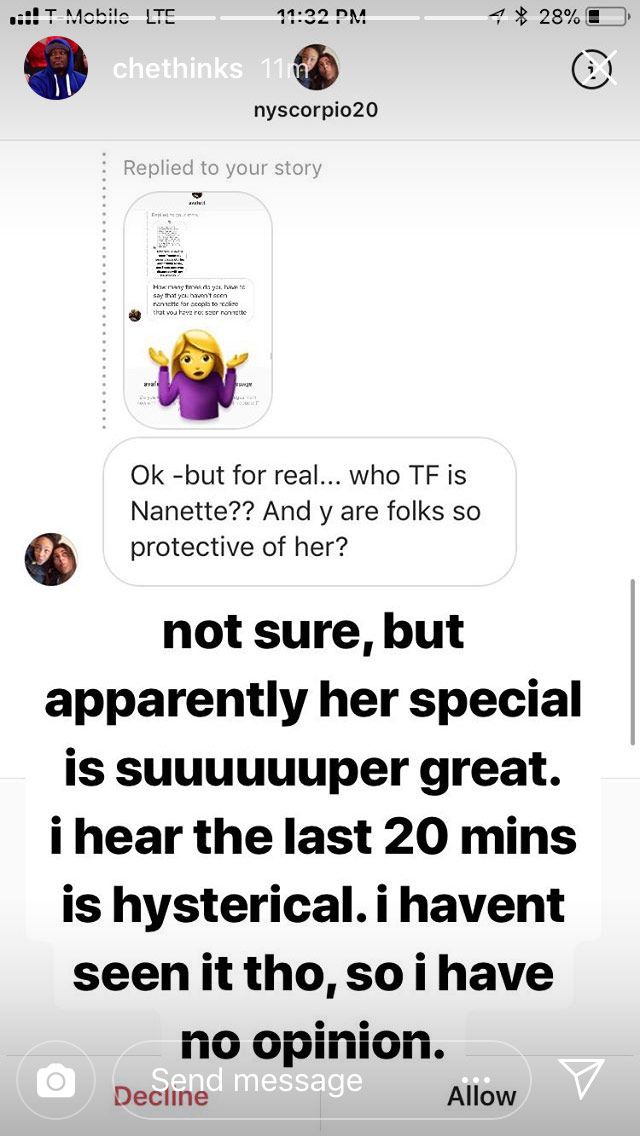 At this point, I was starting to get frustrated waiting around for Che to address whether or not he has seen Nanette. I decided to check his Instagram one more time earlier today just in case he had finally revealed the answer.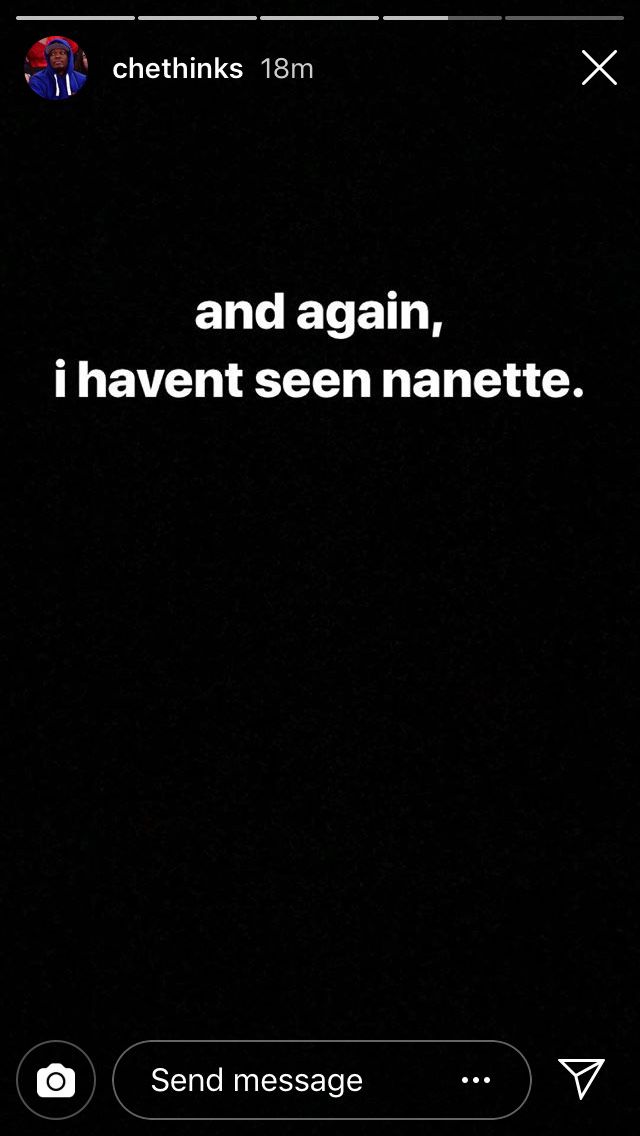 Unfortunately, it looks like whether or not Michael Che has seen Nanette remains a mystery. We'll update this post if Che breaks his silence.
Update, July 24: Michael Che has responded to this investigation on Instagram, but he still hasn't given a clear answer regarding Nanette. Rest assured, we will continue monitoring this story until Che addresses this directly.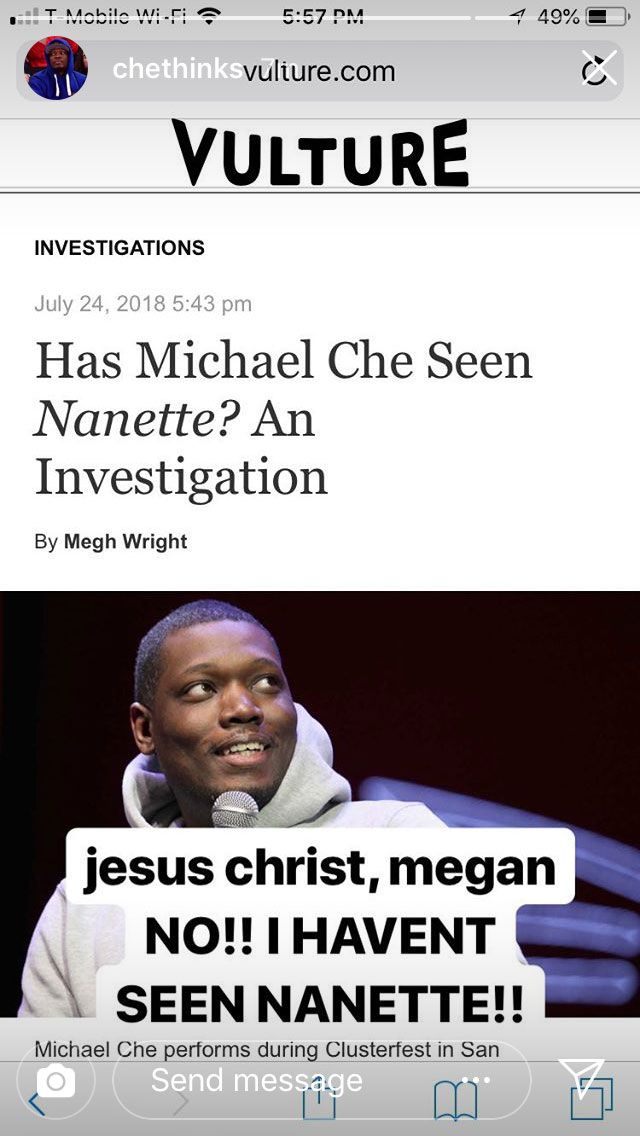 Update, September 5: Che has given Nanette another mention today, but whether or not he has seen the special remains unknown. As mentioned before, we'll continue to keep an eye on this story in case Che offers a direct answer.
Update, December 7: Che gave Nanette another mention today while discussing the news that Kevin Hart has stepped down as Oscars host after his old homophobic tweets resurfaced. Unfortunately, he didn't address whether or not he has seen Nanette directly.
Che went on to mention Nanette a second time today, teasing fans with a mystery:
Is the story that Che has seen Nanette? We may never know for sure.