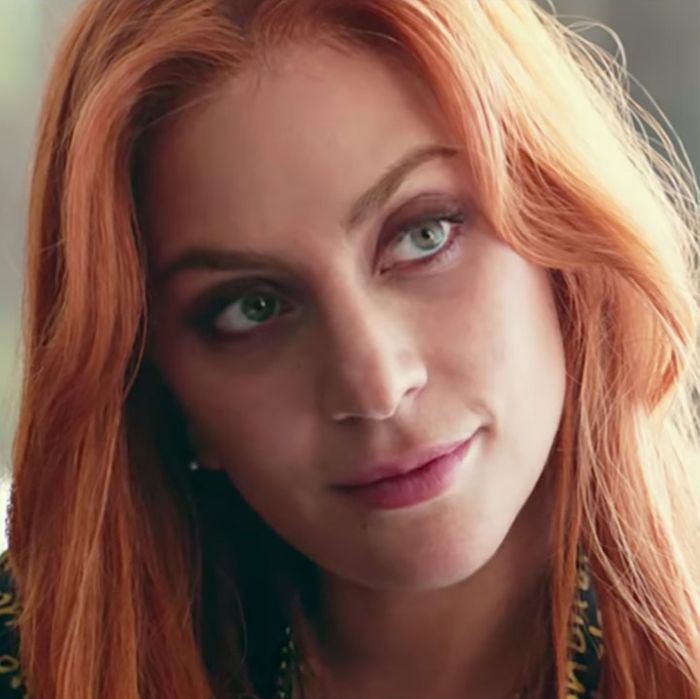 What would Ally gift?
Photo: Warner Bros.
The holidays: They're here! Still looking for the perfect gift for your loved ones, co-workers, or — maybe most importantly — yourself? Vulture is here to help — here's what our staff is gifting this holiday season.
As a fan of The Great British Baking Show even before PBS and Netflix acquired the rights — illegal streaming alert! — it was a delight to recently discover that the show's iconic recipe illustrations were all created by the same dude throughout its nine-season history. I was fortunate to interview him, Tom Hovey, to learn everything there is about being the genius behind all of those whimsical meringues and homey tartlets, but perhaps the best discovery wasn't about behind-the-scenes baking intel at all. That's because Hovey sells a bunch of his most famous illustrations on his website, a.k.a. what his designs look like stripped to their essentials. (Paul's "King of the Jungle" bread arrangement? Obviously.) I have a feeling they'll make my sad Manhattan kitchenette walls look all the sweeter. —Devon Ivie
The A24 stan in your life — and if you "don't have one" then congratulations I am talking about you — needs a little taste of the company's pivot to candle-making. The indie movie studio released a series of candles with Joya. The candles are named after movie genres (Horror, Western, Thriller, Noir, Adventure, and Musical), and delightfully channel their namesakes. My favorite scent of the bunch is Noir, which A24 describes as "Velvety. Dark. A little spicy. Like rose jam." I think it smells like guilt, betrayal, and like a Gloria Grahame dramatically slamming a door. —Hunter Harris
Blended spirit enthusiasts may have noticed a sleek Easter egg in last year's Blade Runner 2049 — a vaguely futuristic bottle of Johnnie Walker Black Label that had been designed specifically for the movie. Its inclusion was a nod to the original 1982 film, which featured an appearance by the propmaster's scotch of choice, and Johnnie Walker made the 2049-spec bottle publicly available in limited numbers last fall.
A year later, Johnnie's back with another entertainment crossover, and this time it's motivated not by nostalgia but by timely wordplay. White Walker features a new recipe (with "flavor notes like caramelized sugar, vanilla, and fresh red berries") and a frosted thermostatic ink bottle that reveals mYsTeRy text when chilled. Since the batch doesn't share its namesake's ability to propagate with ease, you'll want to seek out a bottle at your local purveyor or order online before the limited supply goes the way of House Tyrell. —Neil Janowitz
Show them you listened.
Gift an Audible membership!
Considering the extremely bleak experience I had with my last pop-culture recommendation, please know that this recommendation has been vetted within an inch of its life. After I said Thank U, Next to the Ariana Grande Official Store, I purchased a Star Is Born merch because I am a masochist. However! The Ally "Hair, Body, Face" T-shirt arrived in the promised delivery window (three to four weeks), is exactly like its photo, does not look like somebody sneezed into a pile of cocaine and then left it all over the shirt, and most importantly, actually exists. Use it to telegraph your own immaculate taste! —Rachel Handler
If I am any indication, people who wouldn't normally like pop-culture related gifts would be more into them if said pop-culture related gift has anything to do with The Simpsons. A Final Companion to Books From the Simpsons (New, Updated Version) is truly ideal for anyone who watched the show, no matter when they stopped watching. As the word "final" suggests, this is the last of a series. In each, French (say it with me, oo la la) graphic designer Olivier Lebrun prints black-and-white screenshots of when a book appears on The Simpsons on yellow paper, so they appear black and yellow. See it's an "art book," not some manifestation of stunted maturity, MOM. Seriously, these books have a history of appreciating a ton in value. Look at you, art book collector! Also, it's fun to flip through and see the funny books, like A Man, A Plan, A Canal, Panama! The 800 Best-Loved Teddy Roosevelt Palindromes or Jazz from J to Z or Owning Your Okayness or A Farewell to Arms. What's that? That last one is the name of a real book by Ernest Hemingway? Does someone's arms get blown off? No!? Seems like a missed opportunity for some symbolism? Anyway, if I didn't know about this book and you got it for me, I'd be so happy, my arms would fall off. —Jesse David Fox
Shopping for theater-lovers is hard because, let's be honest, who has $850 for Hamilton tickets? Plus, the hardcore Broadway nerds already have the Playbill pajamas, the Playbill binder, and every one of those Playbill ornaments. Thankfully one of this season's brightest shows, The Prom, has a delightful new gift shop (and since the show just opened there's no way the Broadway nerd in your life has anything from it yet). One of the show's big moments comes when a group of Broadway actors hold a benefit for a queer teen who's been banned from her prom. The gang storms onto the stage wearing this absolutely ludicrous T-shirt and I haven't laughed so hard in a theater since I saw Oh, Hello. It killed me. I want to go again just to giggle like that. I have two musical junkies in my life who I know will be delighted by it this Christmas. —Tara Abell
Anyone familiar with BARK knows that every snazzfluffle and floogstuffer they make is a winner in the eyes of your indiscriminating pup. The company's limited Grinch-themed BarkBox is no exception, with its on-theme array of treats and Grinchy squeaker toys. But where it really delights (you, at least; mileage may vary for your dog) is with its Velcro-on antler fashioned after the one the Grinch affixed to his ever-patient reindog Max. Since the standalone headpiece sold out in a flash, the full box is the way to go — and will pay for itself in likes on your dog's Instagram. —N. J.
Something I think about a lot is how much Barack Obama loves the SZA song Broken Clocks. It makes sense: Broken Clocks is a song about being overbooked and overwhelmed, about loving dirty men, and dirty shoes. Did he overhear Sasha or Malia listening to it, and ask, "What is this?" and then run to the next room to Google it? The mind reels. Rep Obama's SZA love with this T-shirt, in a very flattering mossy green. I like it! And the Barack Obama fan in your life will like it, too. —H.H.
What I needed was a way to remove my iPhone X from the dam of clutter on my desk. What I found was an elegant perch that enabled me to actually take advantage of the device's wireless charging capabilities, remove one of the many godforsaken cables strewn about my workspace, and have the phone nicely positioned alongside my laptop for second-screen whatever. It's a surefire life-simplifier for anyone whose phone can wirelessly charge, especially if you, too, are a fan of second-screen whatever. —N.J.