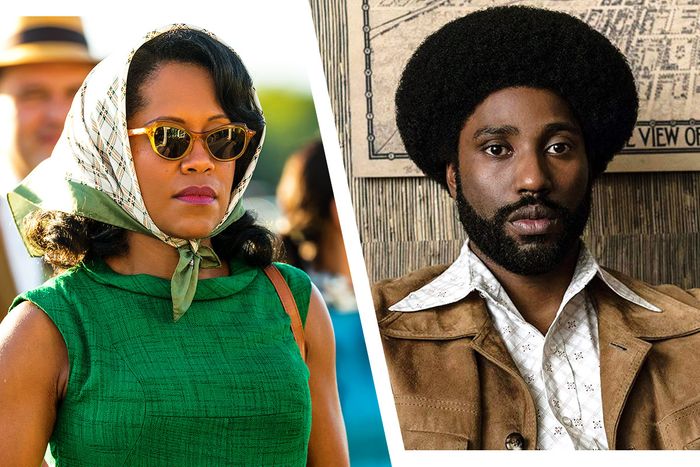 Regina King in
If Beale Street Could Talk
, and John David Washington in
BlacKkKlansman
.
Photo: Annapurna Pictures and Focus Features
Between now and February 24, 2019, when the winners of the Academy Awards are announced, Vulture will consult its crystal ball on a regular basis to determine the changing fortunes in this year's Oscars race. In our Oscar Futures column, we'll let you in on insider gossip, parse brand-new developments, and track industry buzz to figure out who's up, who's down, and who's currently leading the race for a coveted Oscar nomination.
Best Picture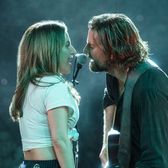 A Star Is Born
A Star Is Born led the field at the SAG nominations, pulling in nods in Best Actor, Best Actress, Best Supporting Actor, and Best Cast — every category it could have realistically been nominated in. (Sorry Gail.) That last one is the most important: It's rare that a film takes home the ultimate Oscar without a Best Cast nom at the SAGs, and with contenders like Green Book, Roma, and The Favourite missing out this morning, we could be seeing a Best Picture race that comes down to Star versus Black Panther.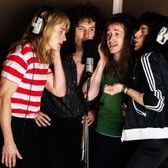 Bohemian Rhapsody
Joining A Star Is Born and Black Panther in the Best Cast slate? None other than Bohemian Rhapsody! Since it's hard to remember a notable line in this movie that wasn't spoken by Rami Malek, it's probably best to chalk this nomination up to widespread love for the Queen biopic among the acting community. Will it be enough to power BoRhap to a Best Picture nomination?
Best Director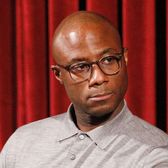 Barry Jenkins, If Beale Street Could Talk
Bad news for Barry at the SAGs, where Beale Street was completely shut out. Pundits will be debating the snub all week — did voters not see it in time? — but whatever the reason, SAG voters clearly weren't feeling the same magic on this one that they did on Moonlight.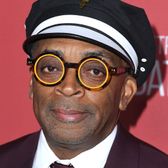 Spike Lee, BlacKkKlansman
Meanwhile, BlacKkKlansman pulled in three nominations at the SAGs, including Best Cast, a signal of widespread Hollywood support for Lee's film. At this point, his long-awaited first Oscar nomination for Best Director seems assured.
Current Predix
Bradley Cooper, A Star Is Born; Alfonso Cuarón, Roma; Barry Jenkins, If Beale Street Could Talk; Yorgos Lanthimos, The Favourite; Spike Lee, BlacKkKlansman
Best Actor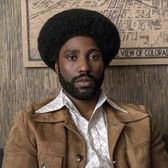 John David Washington, BlacKkKlansman
At what point do all these precursors recognizing Washington's work on BlacKkKlansman stop being an indicator of the film's strength, and start being a sign that he himself can make a play at an Oscar nomination? With four slots seemingly occupied by Christian Bale, Bradley Cooper, Rami Malek, and Viggo Mortensen, Washington will have a tough fight for the final spot, but his biggest competition seems to be flagging. Okay, all right!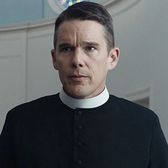 Ethan Hawke, First Reformed
Momentum hasn't been on Hawke's side recently, as he was snubbed at both the Globes and SAGs. My personal dumb theory is that First Reformed's awards fortunes hinge on the L.A.–New York cultural divide: East Coast voters love it, West Coast voters couldn't care less. Should Paul Schrader have set it in Modesto instead?
Current Predix
Christian Bale, Vice; Bradley Cooper, A Star Is Born; Ethan Hawke, First Reformed; Rami Malek, Bohemian Rhapsody; Viggo Mortensen, Green Book
Best Actress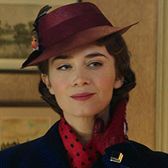 Emily Blunt, Mary Poppins Returns
Blunt joins the first category this year to gel, as five actresses have managed the crucial trifecta of Golden Globe, Critics' Choice, and SAG nominations. Her SAG nomination this morning was followed by the end of the review embargo for Poppins, with most critics praising what Variety's Kristopher Tapley calls the sequel's "delirious good vibes."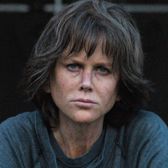 Nicole Kidman, Destroyer
Pour one out for this year's Best Actress contenders that never were, from Viola Davis of Widows, to Julia Roberts of Ben Is Back, to Saoirse Ronan of Mary Queen of Scots. But save some, too, for Nicole Kidman, who rode a wave Telluride buzz for de-glamming herself on Destroyer all the way to a Golden Globe nomination, and probably not much further.
Current Predix
Emily Blunt, Mary Poppins Returns; Glenn Close, The Wife; Olivia Colman, The Favourite; Lady Gaga, A Star Is Born; Melissa McCarthy, Can You Ever Forgive Me?
Best Supporting Actor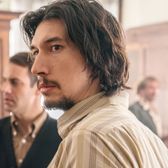 Adam Driver, BlacKkKlansman
All season long, awards bodies have been nominating Adam Driver, and all season long I've been betting Oscar will smile on someone else instead. That's on me. With a SAG nomination under his belt, Driver seems a likely choice to make the final cut.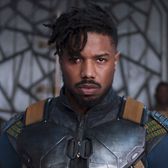 Michael B. Jordan, Black Panther
Though Black Panther did score a SAG Best Cast nomination, it looks like that will probably be the only attention the film will receive in the acting categories this year. Jordan's Killmonger was the most buzzed-about movie character of the spring, but that doesn't seem to be translating into end-of-year love from voters.
Current Predix
Mahershala Ali, Green Book; Timothée Chalamet, Beautiful Boy; Adam Driver, BlacKkKlansman; Sam Elliott, A Star Is Born; Richard E. Grant, Can You Ever Forgive Me?
Best Supporting Actress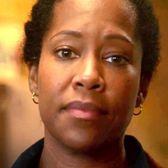 Regina King, If Beale Street Could Talk
The most shocking development at the SAG nominations? Regina King, thought to be the Oscar front-runner, was left out of Best Supporting Actress in favor of surprise nominees Margot Robbie and Emily Blunt. It's worth noting that the Guild has a history of passing over King: She's got three Emmys for her TV work, but her only SAG nomination came as part of the cast of Ray. She'll probably still make it in at the Oscars, but the coronation feeling is gone.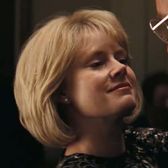 Amy Adams, Vice
With King stumbling, and First Man's Claire Foy also left off the ballot at the SAGs, who's in the lead in Supporting Actress? Most pundits have been going with Vice's Amy Adams. The Dick Cheney biopic is still under embargo, so I'm not able to share my thoughts on the film, but I will say that an Oscar win for Adams would likely be seen as a makeup award for her body of work.
Current Predix
Amy Adams, Vice; Claire Foy, First Man; Regina King, If Beale Street Could Talk; Emma Stone, The Favourite; Rachel Weisz, The Favourite