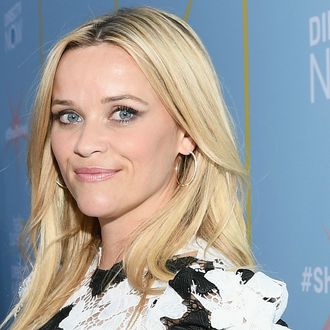 Reese Witherspoon.
Photo: Emma McIntyre/Getty Images for AT&T
Investigation Discovery has pretty much cornered the market on swamp murders, but marsh murders? Reese Witherspoon is finally here to put you on the map, girls. According to Deadline, Witherspoon's Hello Sunshine is adding Where the Crawdads Sing to her long list of upcoming projects, producing it as movie for Fox 2000. The book was this year's September pick for Reese's Book Club.
Based on the debut novel from author Delia Owens, Where the Crawdads Sing follows the tale of Kya Clark, a young woman abandoned by her family and left to fend for herself in coastal North Carolina of the 1960s, earning her the moniker "Marsh Girl" from unkind townsfolk. If that doesn't sound horrible enough, don't worry. Kya is, of course, promptly suspected of murder when the town's star quarterback (and Kya's former lover!) turns up dead in the marsh. Poor little crustaceans. Being a crawdad is hard enough without having to worry about someone's dead lover toppling over into the saw-grass and ruining your concert before you can even get through a whole song.