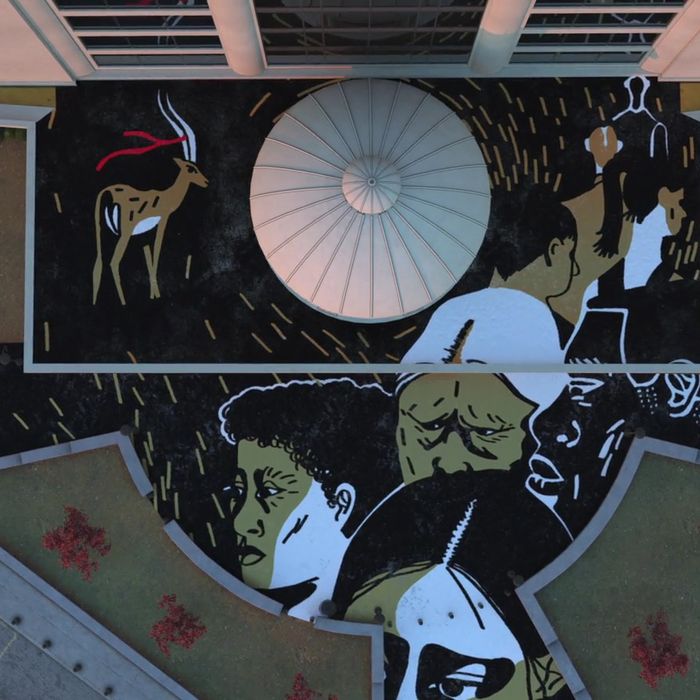 Episode art from
Serial
's third season.
Photo: Serial
Serial published the ninth and final episode of its third season last month, concluding its spectacular ethnographic journey into the heart of the American criminal-justice system as experienced through the city of Cleveland. It was ambitious and vividly realized, but also difficult, sprawling, and deeply unconventional. The season marked a huge departure from the mystery-box quality of the podcast's previous outings, and frankly, I wondered if the core audience would stick around for such an abrupt shift.
Stick around they did. According to the Serial team, the season surpassed 50 million downloads last week to become the show's biggest to date—and all three seasons have brought in 420 million downloads collectively.
The claim that the third season is the podcast's biggest can be a tricky thing to parse out, especially when each season structurally differs in the terms of length and publishing schedule. Serial's breakout first season way back in late 2014 — remember that? — was made up of 12 episodes that mostly came out every week, while its sophomore season, which debuted a year later, had only 11 episodes that followed a slightly more erratic biweekly publishing schedule. This third season only featured nine episodes, but debuted with two episodes before mostly publishing weekly.
For this reason, a good number to compare is the per-episode average between each season at the same time after release. And from this perspective, according to download numbers that the Serial team shared with Vulture, the third season boasts the podcast's biggest audience by far.
Two months after its debut, the third season has a per-episode average of about 5.23 million downloads. By contrast, the second season hit a per-episode average of 4.85 million downloads at the same point in time, while the number for the first season was only 2.25 million downloads.
"I think part of the strength of this season has been that the themes of the show are so universal, but because of the access and depth of the reporting, the people and their stories are so specific," Julie Snyder, Serial's executive producer, told Vulture when asked the popularity of the third season. "We certainly put Cleveland and its courthouse under a microscope, but the issues discussed in the season are (unfortunately) present in courthouses all across the country, and what's happening in Cleveland's courts mirrors the same experiences for thousands of other people every year. So often we've heard 'the criminal-justice system is broken' and this season of Serial — with its breadth and candor — is an intimate look at just what that exactly looks like and means."