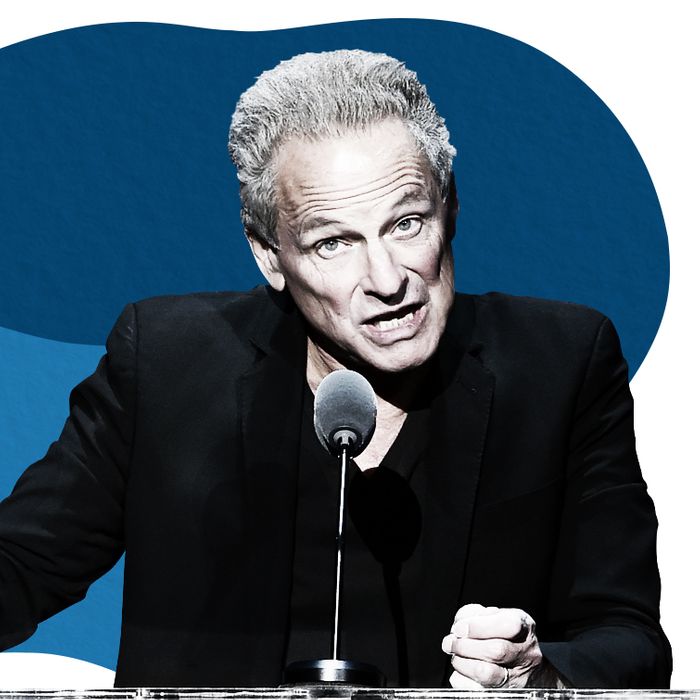 Lindsey Buckingham.
Photo-Illustration: Vulture and Photo by Getty Images
Any Fleetwood Mac enthusiast can tell you that the band's virtuosic guitar hero, Lindsey Buckingham, is also a messy bitch who lives for the drama, which culminated this fall when he decided to sue his pals after they fired him from their recent tour for being a general sexagenarian curmudgeon. (And they fired him over the phone, no less.) He has since been on a crusade to hurl a bunch of amusing insults to the World's Longest Feuding Band as much as possible, solidifying a petty legacy that kicked into gear when Fleetwood was in the studio and crooning about crystal visions in 1976.
Well, you can now carry a (metaphorical) piece of Buckingham around with you at all times thanks to the creation of our Insult Generator, which spews some of the most memorable disses he's lodged against his own band over the past few decades. Just keep clicking the "don't stop" button and, if you're lucky, find a shawl-loving songstress to read along with you.