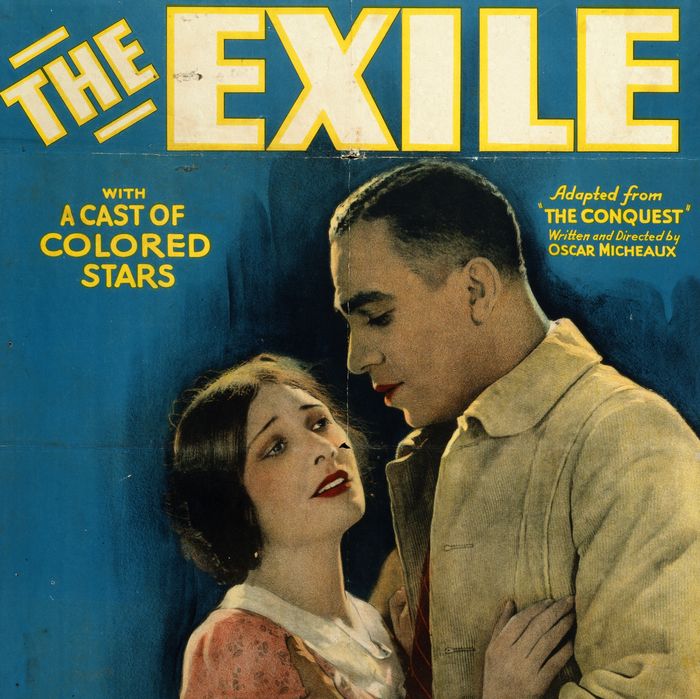 Poster for
The Exile
(1931), Directed by Oscar Micheaux from the forthcoming exhibition "Regeneration: Black Cinema 1900–1970" at the Academy Museum of Motion Pictures, Los Angeles in 2020.
Photo: Courtesy Margaret Herrick Library, Edward Mapp Collection
Today Sotheby's announced the 2018 winner of their prize for curatorial excellence, awarding $250,000 to the Academy Museum of Motion Pictures to support "Regeneration: Black Cinema 1900–1970."
The Sotheby's Prize, in its second year, helps to facilitate exhibitions focused on underrepresented areas of art history. Five other institutions each received $10,000, including for a show focused on queer artists at Des Moines Art Center and for a retrospective on Robert Colescott at the Contemporary Arts Center in Cincinnati, Ohio.
"These shows are very important in terms of shaping public opinion about art," says Nicholas Serota, on the Sotheby's Prize jury panel and the Chair of Arts Council England. But without funding like this award and other prizes and grants, research-driven shows with revisionist intentions can be hard to get off the ground. Institutions worried about their bottom line often cater instead to exhibitions that have instant public appeal. "If you are faced with a choice between one of these thematic shows and a Roy Lichtenstein blockbuster, it's pretty clear from the point of view of audience numbers and income, you'll take the blockbuster."
According to Serota, who directed the Tate in London from 1988 to 2017, another challenge facing directors and curators is that since the recession a decade ago, corporate budgets for sponsoring museum exhibitions have dwindled. Still, there's support coming from luxury brands and auto companies, and they can be adventurous about what they support. But Serota notes that while they don't always opt for safe, they do favor novelty. "It's understandable because it creates press interest beyond the art world and these companies are appealing to a broad public."
Scholarship isn't always so sexy for brands, but it's what the jury panel for the Sotheby's Prize is looking for. "All the projects on the list are heavily researched. There's been a long commitment on the part of the curatorial team to opening up new areas of scholarship," notes Serota. "Every museum needs to pioneer research. The whole purpose of these institutions is to open our eyes to new forms of art and to reassess art that hasn't been taken as serious as it might be."
The goal of the Sotheby's Prize is to bring overlooked material into the light and into the discourse of art. With this year's selections, Serota says, "I think we've identified projects that do that."
Still, the Academy Museum? As important as "Regeneration" will no doubt be, a museum dedicated to Hollywood certainly ought to not have that much difficulty fundraising. The Renzo Piano–designed museum, nicknamed the "Death Star," is set to open next door to LACMA next summer after going over-budget and behind schedule.