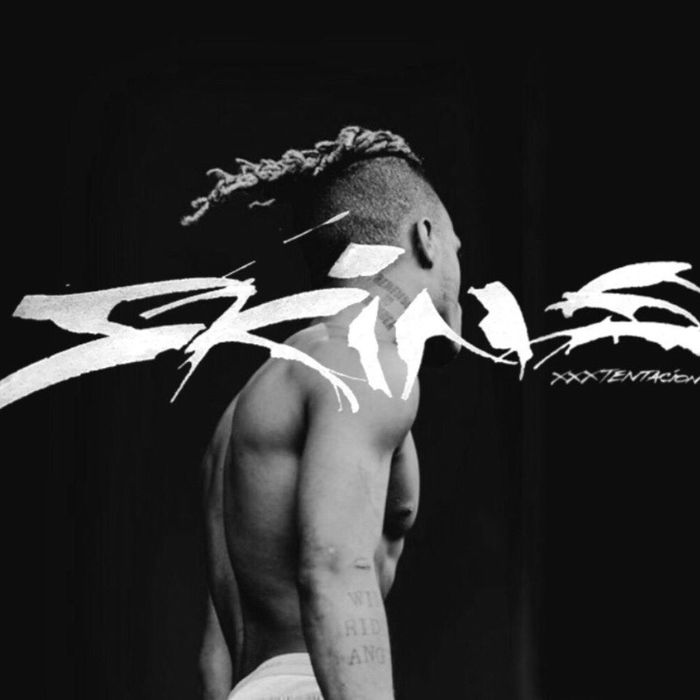 This year has been a surreal moment in hip-hop because it is a time when people seem to care as much about image and artifice as they do about true grit. The biggest records of the year have come from characters like Drake, Post Malone, and Travis Scott — who are, beneath precise hooks and plush beats, essentially selling the feeling of being rich, cool, and maybe a little sad — as well as figures like Cardi B, Tekashi 6ix9ine, and XXXTentacion, whose music is appreciated as an extension of an unpolished, no-nonsense worldview that, when it lead to trouble, gave them a gruff outlaw veneer. Tekashi released his debut studio album under a pall of FBI racketeering charges. Cardi found out she was nominated for five Grammys, including Record and Album of the Year, as she made her way to a court hearing about a brawl between her entourage and a strip-club bartender accused of sleeping with her husband.
Kayfabe, pro-wrestlers' practice of expressing character through flamboyant promos and fictitious feuds, and realness have rarely sat so comfortably beside one another in the minds of rap fans. The gimmicky pop rap of the late '80s caved to harsh, heavy gangsta rap in the early '90s. Diddy's late '90s shiny-suit revolution made sure to stay in orbit of real-deal tough guys like Biggie and the Lox. 50 Cent torched Ja Rule's career in the early aughts by playing him for a phony, but then failed to repeat the trick at the end of the decade, when he went after Rick Ross's character, and Ross got out unscathed. Since 2015, Drake has made it out of two tiffs with street rappers who caught him in a lie. It feels like people stopped caring about authenticity over the last decade, but really, the story is that people believe whatever they want now. Fan allegiance is unshakable. There isn't much you can do to lose your base. When you're in, you're in. Like Styles P once said, "Only thing that counts when you die is what they thought of you."
Watching XXXTentacion pass out of living infamy into legend in death has been dizzying because the people his music touched and the people his misconduct spooked see two totally different stories. Fans and industry enablers don't want to believe he was a volatile, dangerous person in spite of audio and video of the artist speaking about his own acts of violence. People who know the 20-year-old rapper's history of abuse allegations are more concerned with reckoning than the idea that the force powering X's ascent was a lot of young, sad teens in need of consolation. The music tipped toward both realities — the depression anthem "SAD!" had a line in the chorus about terrorizing a significant other — and tensions ran high. A Miami New Times report on X's life and trial noted that fans had gone as far as following the accuser to court. The hard details of the assault that the artist's ex-girlfriend alleged were so gruesome that there were people who rebuked mourners online when news broke of the broad-day shooting that claimed his life this summer. Six months later, it doesn't feel like there will ever be a consensus on who he was. There are people who loved him, and people who think the world runs a little smoother without him, opposing realities that don't intersect on any point other than tacit acknowledgment that the guy existed.
SKINS, the Florida rapper's third studio album, memorializes a troubled talent in a series of fragmented musings on heartbreak, depression, self-harm, and death. X songs always ran short, but the patchiness of this material gives the impression that a lot of it is unfinished. "Staring at the Sky," "What Are You Afraid Of," "Whoa (Mind in Awe)," and "BAD!" offer fully formed, downcast hooks, but not much else. "Train Food" sets a tense scene that the last verse reveals to be a story about a person seeking peace before an untimely death. What's true of the song is true of the entire enterprise; SKINS is all chilling ideas that dissipate before they can be resolved. What's true of the album is true of the man himself. XXXTentacion will always be a polarizing figure because there is no redemption arc at the end of his story. There's no reckoning, no court verdict, no absolution, no coming together, only people who believe the artist's admirers enabled him in spite of his rap sheet and people who think that spelling out the details of his crimes and allegations is tantamount to spitting on his grave.
Kanye West summarizes the latter sentiment in an appearance on SKINS's (dodgy) nu-metal track "One Minute": "Now your name is tainted by the claims they paintin' / The defendant is guilty, no one blames the plaintiff." It's a silly verse because it insists on belief in a person's radiant inner goodness in the absence of (or perhaps in spite of) empirical evidence, in a year when the empirical evidence makes it hard to vouch for anyone's goodness without at least a spot-check. That's the direction modern fandom is heading. People pick a plot of ideological real estate and fight for it until there's nothing left to defend. Smug, tribal fandom makes talking through differences seem exhausting, and burrowing into opposing corners feel comforting and necessary. It's the logical end of the dream of connectedness we were sold at the dawn of home internet. Wasn't this shit supposed to bring us together?