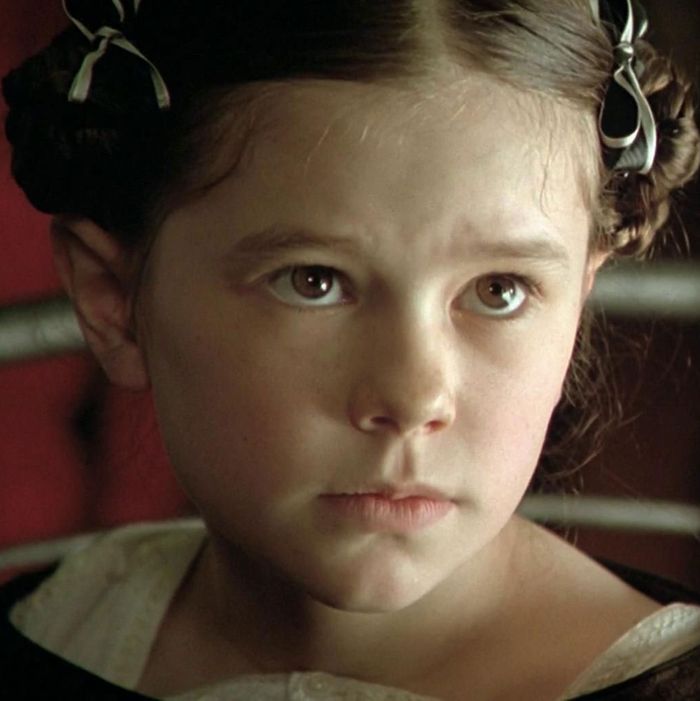 It's rare to be nominated for an Oscar, but what does it take to be nominated for your very first performance? That depends on a variety of factors, but looking at the 15 people nominated for their true-blue debuts, the Oscars tend to recognize consciously different performances, ones that employ a lack of actorly pretense or evince a humanizing lack of self-consciousness. Incidentally, these nominations also skew toward women and people of color: Only 6 out of the 15 are white, and only 5 are men.
We've broken down the 15 debut performances into three categories: nonprofessional actors, or those who had no prior acting experience; child actors; and performers in different fields who are acting for the first time. We've limited the selections to people who've truly never acted before in any real capacity, which means excluding film debuts from actors who previously had a career, however brief, on stage or in radio. This covers a lot of people, including some much celebrated performers with acclaimed debuts: Orson Welles, Eva Marie Saint, Julie Andrews, Marlee Matlin, Lupita Nyong'o, Whoopi Goldberg, and Barbra Streisand, to name just a few. Here's a history of those nominated for their very first performance.
No Experience Whatsoever
Harold Russell, The Best Years of Our Lives (1946)
When Harold Russell was 30 years old, he was an Army instructor teaching demolition work with the 13th Airborne Division during WWII. On June 6, 1944, he was handling explosives that accidentally detonated due to a defective fuse. He lost both his hands and was given two hooks as replacements. A year later, he starred in a short film, Diary of a Sergeant, produced by the U.S. government about veterans undergoing rehabilitation. Filmmaker William Wyler, who volunteered to serve in the Air Force during the war, saw the film and cast Russell in his next feature The Best Years of Our Lives, which follows three servicemen struggling to adjust to civilian life during peacetime.
During the 1947 Academy Awards, Russell was awarded an honorary Oscar "for bringing hope and courage to his fellow veterans through his appearance in The Best Years of Our Lives." The Board of Governors created the award because they wanted to pay tribute to a nonprofessional actor and believed that Russell had little to no chance of a win in the Best Supporting Actor race. Much to their surprise, Russell won that Oscar later in the ceremony, making him the only actor to win two Academy Awards for the same performance.
Haing S. Ngor, The Killing Fields (1984)
Haing S. Ngor was practicing medicine in the Cambodian capital of Phnom Penh when Pol Pot and the Khmer Rouge army seized control of the country. Ngor and his wife were eventually expelled from the capital and imprisoned in a concentration camp under Khmer Rouge's "Year Zero" policy. When his wife died during childbirth in the camp, he promised her that he would tell their story to the world. Ngor received his chance when Roland Joffé cast him as photojournalist Dith Pran in The Killing Fields. Though Ngor hadn't acted before, he relied on his experiences fighting for his life in Cambodia to assist with the role.
Ngor eventually went on to win the Oscar for Best Supporting Actor, making him the second nonprofessional actor to do so next to Harold Russell. Though Ngor went on to have a brief acting career, his life came to a tragic end when he was murdered outside of his Chinatown home under suspicious circumstances in February 1996.
Catalina Sandino Moreno, Maria Full of Grace (2004)
Catalina Sandino Moreno landed the eponymous role in Joshua Marston's Maria Full of Grace, about a pregnant Colombian teenager's harrowing journey from Bogotá to New York as a drug mule, on a whim. Moreno was studying advertising in college and taking acting lessons on the side when the film was being cast. Her friend from her acting class called Moreno to tell her about the auditions; her mother answered the phone and convinced her to go. She won the part and subsequently left college to focus on the film. Moreno received critical acclaim for her debut (Jonathan Rosenbaum praised her "grit and energy") and was subsequently nominated for Best Actress in 2004, but lost to Hilary Swank in Million Dollar Baby.
Gabourey Sidibe, Precious (2009)
Billy Hopkins, the casting director for Lee Daniels's Precious, discovered Gabourey Sidibe at an open audition in New York. She had no prior acting experience and was previously a receptionist at the not-for-profit the Fresh Air Fund. Sidibe played the film's title character, who struggles with poverty and sexual abuse in her fraught home life ruled by her violent mother, played by Mo'Nique. Though Mo'Nique's performance dominated the awards conversation that year, Sidibe received critical acclaim for her first-ever turn and an Independent Spirit Award for Best Female Lead. She was nominated for Best Actress at the Oscars as well, but lost to Sandra Bullock in The Blind Side.
Barkhad Abdi, Captain Phillips (2013)
Barkhad Abdi was working as a limo driver in Minneapolis before he auditioned for Paul Greengrass's Captain Phillips. Abdi and three other actors, all close friends who grew up together, were chosen out of 700 applicants to co-star opposite Tom Hanks in a dramatization of the 2009 Maersk Alabama hijacking. Abdi plays pirate leader Abduwali Muse, and his improvised line, "I'm the captain now," became something of a meme in the years since Captain Phillips' release. Abdi was nominated for Best Supporting Actor but lost to Jared Leto in Dallas Buyers Club. Though he has since had an active film career, Abdi returned to sell phones at his brother's shop in Minneapolis after production on Captain Phillips wrapped.
Yalitza Aparicio, Roma (2018)
Yalitza Aparicio was studying to be a preschool teacher when she decided to audition for Roma at the behest of her sister. Several months later went by with no word until she got a call to officially meet with director Alfonso Cuarón. (Aparicio had no idea who he was at the time.) Cuarón later offered Aparicio the lead part of Cleo, a live-in maid of a middle-class family, and asked her to trust in his unconventional process. The result is a wonderfully naturalistic performance as a humble woman forced to navigate different social environments while Mexico City experiences upheaval. Her work has been recognized by multiple critics' groups as well as the Hollywood Film Awards, where she won the New Hollywood Award. Aparicio has been nominated for Best Actress at this year's Academy Awards, and if she wins, she will be the third nonprofessional actor to win an Oscar.
Child Actors
Tatum O'Neal, Paper Moon (1973)
Tatum O'Neal was only 9 years old when she co-starred opposite her father, Ryan, in Peter Bogdanovich's Paper Moon, about a con-artist duo in the Great Depression. She had no acting experience at the time, but Bogdanovich approached her anyway after working with Ryan on his last feature What's Up, Doc? (Fun fact: John Huston was initially attached to direct the film with Paul Newman and his daughter, but both parties eventually drifted away from the project.)
Tatum's preternaturally confident performance was widely acclaimed by critics, who frequently cited it as the film's high point. She won the Best Supporting Actress award, beating out her co-star Madeline Kahn as well as Linda Blair from The Exorcist. To date, she is the youngest winner of an acting award in a competitive category, a necessary distinction to account for Shirley Temple, who won the inaugural Academy Juvenile Award in 1934 at the age of 6.
Anna Paquin, The Piano (1993)
The only acting experience Anna Paquin had before her star-making turn in The Piano was as a skunk in a school play. But when the 9-year-old tried out with her sister for the role of Flora, she impressed director Jane Campion and beat out 5,000 other girls for the role. Paquin's complicated performance required her to essentially act as "the voice" of her mute pianist mother, played by Holly Hunter, all while negotiating the roles of child and adult. It's no wonder she netted the Best Actress award her first time up to bat, beating out a murderers' row of actresses (not just her co-star Hunter, who was nominated for The Firm, but also Rosie Perez, Winona Ryder, and Emma Thompson). She has since gone on to have a vital, unpredictable career, but even if she had never acted again, her adorable acceptance speech would still rank as one of Oscar's most memorable moments.
Keisha Castle-Hughes, Whale Rider (2002)
Niki Caro's Whale Rider follows Pai, a young Maori girl who aspires to be the chief of her tribe despite the role being traditionally reserved for men. Keisha Castle-Hughes was only 11 years old when she won the role of Pai, and her poignant, emotional performance won over audiences and critics alike on the festival circuit. Upon general release, many critics claimed that she was a movie star in the making. At the time, Castle-Hughes was the youngest-ever nominee for Best Actress, but Quvenzhané Wallis has since surpassed her. Castle-Hughes has gone on to appear in Star Wars: Revenge of the Sith, The Nativity Story, and, most recently, recurring roles on Game of Thrones and Manhunt: Unabomber.
Quvenzhané Wallis, Beasts of the Southern Wild (2012)
Quvenzhané Wallis lied about her age in order to audition for Benh Zeitlin's Beasts of the Southern Wild; the minimum age was 6 and she was 5. It didn't matter because Zeitlin realized she was right for the part and changed the script to fit her personality and style. Beasts won the Grand Jury Prize at Sundance and Caméra d'Or at Cannes and garnered widespread acclaim upon release, much of which focused on Wallis's performance. She became the youngest actress in history to ever be nominated for Best Actress, but lost to Jennifer Lawrence in Silver Linings Playbook.
Performers in a Different Field
Lawrence Tibbett, The Rogue Song (1930)
Before his brief run in Hollywood, Lawrence Tibbett was primarily known as an acclaimed baritone opera singer who signed his first contract with the Metropolitan Opera at the age of 26. He made the jump to pictures with The Rogue Song, a musical about a Russian bandit who falls in love with a princess only for the relationship to fall apart after he murders her brother. Directed by Lionel Barrymore, The Rogue Song was MGM's first talkie Technicolor film, but it's arguably best known for featuring eight Laurel and Hardy sequences, which were added at the behest of the studio because they didn't like how the film was progressing. Tibbett was nominated for Best Actor, but ultimately lost to George Arliss in Disraeli. Sadly, The Rogue Song is now partially lost and no known complete prints of the film exist.
Diana Ross, Lady Sings the Blues (1972)
Before she even went near the big screen, Diana Ross had already won fame as a member of the Supremes. While embarking on a widely successful solo career, she made her acting debut as Billie Holiday in Lady Sings the Blues. (We're deciding not to count minor guest spots on TV shows like Tarzan and Make Room for Granddaddy.) Produced by Motown founder Berry Gordy, Lady Sings the Blues was loosely based on Holiday's autobiography of the same name, and though the film itself was criticized for its rampant clichés, Ross's unflinching performance was roundly praised. She lost the Best Actress race to Liza Minnelli in Cabaret, but her soundtrack album for the film was a commercial success, staying at No. 1 for two weeks.
Mikhail Baryshnikov, The Turning Point (1977)
Mikhail Baryshnikov certainly didn't need the validation of the Oscars to further his career. The Russian-born dancer's runs in the New York City Ballet and the American Ballet Theatre rocketed him to the top of his field. Yet, his dramatic acting career brought him greater global recognition, and it began with his debut performance in Herbert Ross's The Turning Point. Baryshnikov plays Yuri, a playboy dancer who woos the heart of young Emilia (Leslie Browne) as she's fighting battles with her mother (Shirley MacLaine) and godmother/mentor (Anne Bancroft). Baryshnikov and Browne were the only two actors in the cast to give full acting and dance performances, and were subsequently nominated in the Supporting Actor categories for their considerable work. Though he lost to Jason Robards for his performance in Julia, Baryshnikov would continue to dance at the highest level and act in other films, like White Nights and Dancers, as well as a meaty role in the final season of Sex and the City.
Oprah Winfrey, The Color Purple (1985)
Though Oprah Winfrey was comfortable in front of the camera as a local news anchor in Nashville and Baltimore, as well as the host of a morning talk show in Chicago, she hadn't done any full-fledged acting before being cast in Steven Spielberg's The Color Purple adaptation. Her performance as the strong-willed Sofia Johnson, whose pride and self-reliance never wavered in the face of familial or racial strife, garnered critical acclaim. She and lead Whoopi Goldberg, also in her feature-film debut, were considered the cast standouts and both netted nominations. Though Winfrey lost Best Supporting Actress to Anjelica Huston in Prizzi's Honor, she went on to be the Oprah we know today, and, on top of that, also has a successful acting career.
Jennifer Hudson, Dreamgirls (2006)
Jennifer Hudson first received national attention when she auditioned for the third season of American Idol. Though she was eliminated in the top seven, Hudson beat out that year's winner, Fantasia Barrino, for the plum role of Effie White in the adaptation of Broadway musical Dreamgirls just one year later. Originated by Jennifer Holliday on stage, Effie White — the diva scorned by record exec Curtis (Jamie Foxx) — is the emotional center of the musical, and director Bill Condon insisted on casting a relative unknown for the role. Hudson was required to gain 20 pounds for the role and to fully adopt Effie's temperamental nature during production. Her showstopper performance of "And I Am Telling You I'm Not Going" took four days to shoot and all but certified her Best Supporting Actress win.