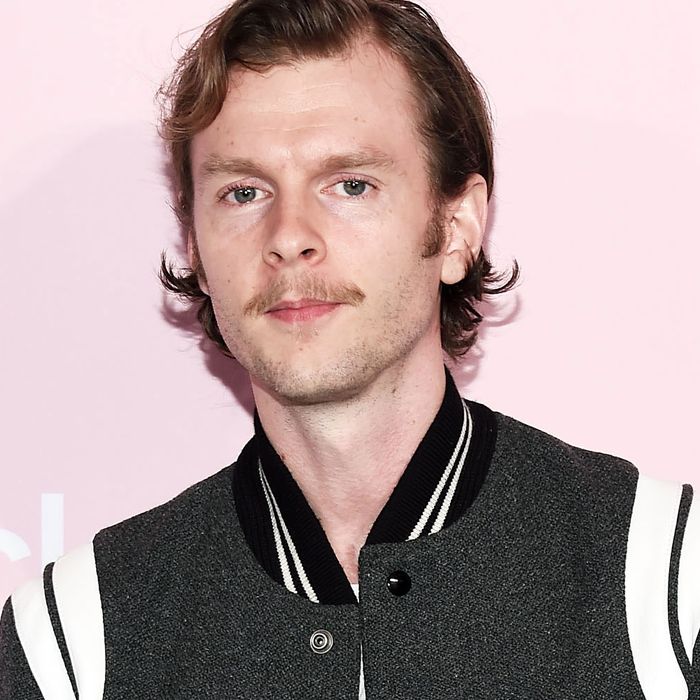 Cirkut.
Photo: Amanda Edwards/WireImage/Getty Images
As Kesha's legal battle with producer Dr. Luke enters its fifth year in the courts, the singer has had some comeback success with her 2017 album, Rainbow. At the same time, the former king-making producer has all but disappeared from the Hot 100, where he was a mainstay of the top ten for almost a decade. As Luke has been forced to the margins of pop music, he's continued to hit back against Kesha's allegations and focused most of his artistic time working on a return of his own by helping develop the career of electro-pop youngster Kim Petras.
Alongside Luke at the beginning of Petras's career — and throughout the Kesha trial — was Henry Russell Walter, a.k.a. Cirkut, the Toronto producer and Luke's mentee who helped co-produce some of the biggest pop songs of all time. Some of his credits include Miley Cyrus's "Wrecking Ball," Katy Perry's "Roar," and Nicki Minaj's "Pills N Potions." As The New Yorker's John Seabrook wrote in his 2015 book The Song Machine, Cirkut worked as a producer in Luke's camp but also as his right-hand "musical scrivener … taking down the rhythmic and melodic ideas that issue from Dr. Luke day and night, and moving them inside the box."
Cirkut started off as a local hip-hop DJ in Toronto before briefly interning with Mstrkrft producer Al P. From there, he managed to place a bonus track, called "Mmm Papi," on Britney Spears's 2008 album Circus, and work with the Weeknd on his groundbreaking mixtape House of Balloons. According to a 2015 interview, He signed to Dr. Luke's publishing company, Prescription Songs, that same year, and became the most crucial part of his hit-making team.
But as Petras continued to drop fun loosies to cultivate her modest but rabid following, Cirkut's name disappeared from those credits. His name popped up again this summer as the producer of Maroon 5 and Cardi B's "Girls Like You." In a year where hip-hop continued its dominance over all genres, the song was one of the sole pop songs to be able to hit No. 1 on the singles charts (much of this can be credited to Cardi's generous verse and the song's viral video).
Cirkut instead has turned his attention on a pop newcomer of his own, Ava Max. The story goes that Cirkut discovered her after she sang "Happy Birthday" to him at a dinner party in Los Angeles. She's a kooky 24-year-old Albanian singer who's drawing comparisons to Fame Monster–era Lady Gaga with her undeniable bop "Sweet But Psycho." Their song logged four weeks at the top of the U.K. charts while breaking through to the top 40 in America. It follows the classic Luke and Cirkut formula: a scientifically perfect '80s-inspired pop song, heavy on hooks and tweetable lyrics. The campy chorus quotes 30 Rock where Ava sings, "Grab a cop gun kinda crazy / She's poison but tasty."
In a phone call from Atlanta, where Cirkut was accompanying Ava to a radio station interview, he revealed that he'd cut ties with his mentor and struck out on his own. For Luke, it marks the loss of his closest ally in the record business. Cirkut says he's no longer signed to Prescription Songs, but it has nothing to do with his legal situation.
You've had so many megasuccesses in your career. Are you surprised to see Ava Max's "Sweet But Psycho" getting the same? Or at least building to the same level of hit?
Yeah. I'm kind of surprised and not surprised, because when we made the song, we all knew there was something special about it, and it sounded like a hit to me. I felt like it would really make an impact, but of course you never really know. You can have a feeling like it'll be big, but there's always all different things that need to line up. A certain X factor that you can't really plan or predict, but I'm really happy that it did, and I'm really excited. Ava's a really incredible, exciting new artist. I've worked with all different big pop stars and superstars and people who're already huge and delivered hits for them, but this is a totally different thing for me where I'm in on the ground level and we met at the very beginning. And I've gotten to help and watch it grow from the very beginning. It's cool.
Besides Maroon 5 and Cardi B's "Girls Like You," which is another song that you worked on, there were very few huge pop songs in 2018. I was wondering if you could talk about that a bit.
I think everything goes in cycles. Right now, we've been [in a] very rap-, R&B-leaning kind of thing. Even pop stars, they've switched their sound to do that kind of stuff, and I think it's cool. I'm responsible for some of it. I like to be versatile and do all different types of sounds, so I think that's good. A few years ago, I was very involved in a lot of very pop music. I don't know how else to describe it, and I feel like that's one of my fortes.
When I started to dig into this project, I felt like this is something I can really lend what I do best to. I'm excited. I'd love for radio to be playing pop, dance music all day. I think it needs that. I'm all for doing some cool R&B, hip-hop kind of stuff, too, but I think it's time for a change.
I know you came up in the Toronto rap scene, so you're flipping it back now …
I started to DJ, not even as an EDM DJ … I started off as a hip-hop DJ. I was really into '90s hip-hop. I was into scratching and turntables and mixing and all that kind of stuff. I grew up on that kind of hip-hop stuff, and I gradually got more into pop music and electronic. But I like to consider myself versatile, and I always wanna switch it up, not just stick to doing the same thing over and over again.
You're also working with Kim Petras, who makes dance-leaning pop.
Yeah. She's an awesome artist. I really love the songs we did together. She's also doing something really fun for pop music, and I think she's a great talent.
She works pretty extensively with Dr. Luke, who you came up with at the same time. Are you still working with him on a consistent basis?
Not really as much. We had a relationship for many years and he was like my mentor to a certain extent. At a certain point, you kinda wanna spread your wings. For the past couple of years, I've made it a point to venture out on my own and do my own things. We did a lot of stuff together, but now I'm pretty much focusing on working on my own. We're not working together.
Obviously he's been going through part of a legal drama with Kesha, an artist you've also worked with. Did that factor into that decision at all?
No, that was totally independent of that. Like I said, we worked together for many years. It had nothing to do with the whole Kesha thing.
Are you still signed to Prescription Songs? When you produce stuff, does it go through that company?
Actually, no. I'm not signed to Prescription Songs anymore, no.
Do you remember when that happened?
It's been a few months now, I think. My contract just ended.
When you worked on the Kim stuff, the allegations against Luke had already been out and were public. You know you both share credits on those songs. Is that something you've thought about at all? Did you have thoughts about that?
At the time, we were very close. We'd worked together for many years, and I wasn't really thinking about that to be honest, no. I was happy to work on the project. That was basically the last thing we did together, Luke and I, before my contract ended. I wasn't really thinking about that. I liked the music we were making, and obviously all the other stuff was going on in the background and it was crazy, but I was just focused on the music and trying to make great music and not really worry about that stuff.
It must feel good to branch off on your own.
Yeah, for sure. I feel like I'm in a great transitional period. I'm really excited about working, finishing Ava's album, and just all the new things I'm working on. It feels like starting something new.
You are obviously focusing a lot on Ava. Do you want to build up other artists? Are there plans to start an imprint?
I definitely see myself doing something like that. I don't have any concrete immediate plans, but having experienced what I've been doing with Ava, similar things like that. I'd love to, in the future, potentially sign other artists and develop something like I have with Ava. I started a publishing company in the past, and I'd love to continue to sign and produce and work with other producers and songwriters, and mentor them and keep doing stuff like that as well.
This interview has been edited and condensed for clarity.