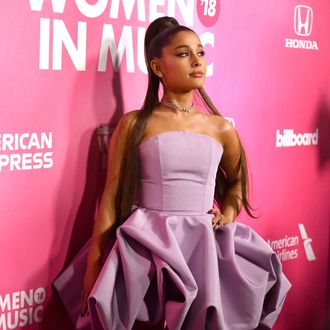 Ariana Grande.
Photo: Mike Coppola/Getty Images for Billboard
Well, first of all, congratulations. You've done it. According to Billboard, your dedication to Ariana Grande's Thank U, Next means Ari's most recent album is now the gold standard in pop-music streaming, breaking the genre's previously held record for most album streams in one week, as well as being the streamingest week for any album by a woman in any musical category.
Your love of "NASA" also means Thank U, Next premiered at number one on the Billboard 200 chart, making it Grande's fourth number-one album. Not only that, it's her second number-one album in less than six months, following on the heels of September's Sweetener, which you also loved and need to stream right now, if for no other reason than because you have got to mix it up a little bit here.