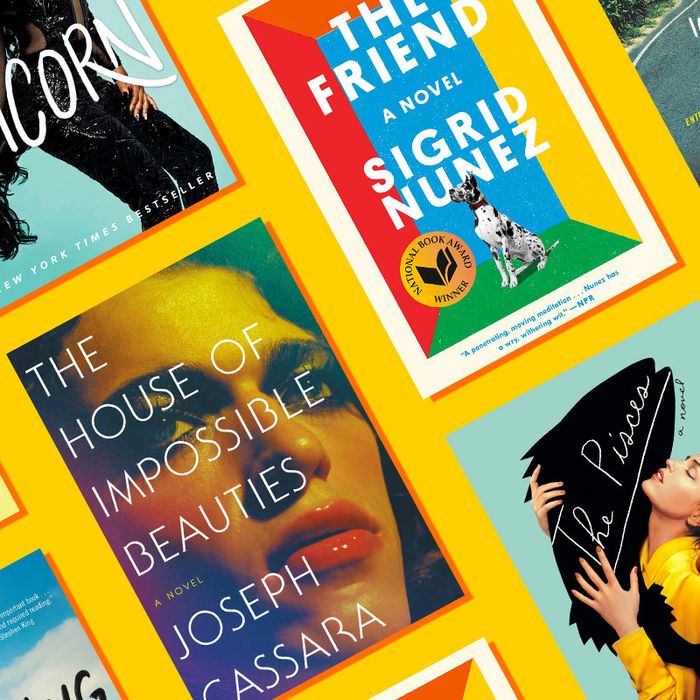 Each month, Maris Kreizman offers nonfiction and fiction paperback recommendations. You should read as many of them as possible.
Often when comedians — even the most talented ones — try to transfer their stand-up jokes onto the page, the results feels more like a transcription than a book. Tiffany Haddish's essay collection is a wonderful exception to the rule, a joyful read in which her charismatic voice comes through even if you don't listen to the audiobook.
Told from the points of view of Celestial and Roy, a seemingly perfect couple starting out their married lives together in Atlanta, American Marriage details the ways that a twist of fate and, oh yes, systemic racism have the power to derail lives. When Roy is wrongfully imprisoned, their trajectories change forever in both surprising and less surprising ways. An indictment of the contemporary American legal system, the novel also reveals what happens to love in the face of injustice.
The breakup novel is a dark and messy genre unto itself, and poet Melissa Broder's excellent addition to it features a heartbroken Ph.D. candidate, a hunky merman who lives in the ocean near Venice Beach, and seemingly unhelpful but hilarious group therapy in which women say things like "my inner child is triggered." The Pisces does not back away from exposing the ugliest parts of addiction and self-destruction, but it also manages to be sexy, funny, and hard to stop thinking about.
The National Book Award winner for Fiction in 2018, Sigrid Nunez's slim yet expansive novel tackles the state of literature in America and also why dogs are so much easier to love than people. It's the story of an unnamed writer who mourns the death of her best friend, an author and teacher who was idolized as a Great Male Writer in years past but in the #MeToo era might be characterized as "problematic." When she takes his 180-pound Great Dane into her small New York apartment, the dog takes up roughly the same metaphorical amount of space as her grief.
There have been plenty of memoirs about a writer's descent into alcoholism that offer the voyeuristic gratification of watching the author self-destruct. This is not one of those books. Leslie Jamison's story mostly takes place after rock bottom, finding ripe territory in the day-to-day victories and challenges that mark her road to recovery. Jamison's writing is so transcendent that even her most mundane struggles are captivating.
If you love Pose, the TV show about ball culture in upper Manhattan in the early 1980s, get ready for Joseph Cassara's excellent novel that covers similar territory. While there may be fewer GIF-worthy moments than Pose, House of Impossible Beauties is still a feat of writing in a variety of different voices, of young people who find community after being outcasts for most of their lives, and facing poverty, disease, injustice, and hate with style and dignity.
Every editorial product is independently selected. If you buy an item through our links, Vulture may earn an affiliate commission.