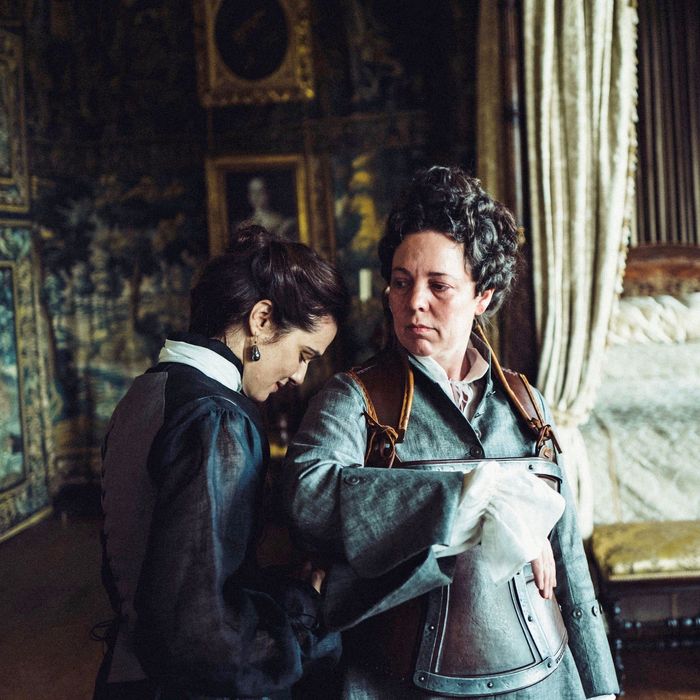 Photo: Fox Searchlight Pictures
You know the Oscars field pretty well by now. You've filled out ballots, you've shaken your head over the possibility that Bohemian Rhapsody or Greek Book wins, you've tried to read the nominations tea leaves. But how solid is your Oscar knowledge really? You may recognize all the titles and names, but this quiz will test whether you can identify Oscar-nominated movies through an entirely different lens, one that looks at movies and asks, "Does this film have too much cleavage? How many swears are there?" Can you identify Oscar-nominated movies based solely on excerpts from the content advisory warnings on their IMDb Parents Guide page?
Each excerpt below comes from one of the content warning sections of the IMDb Parents Guide for an Oscar nominated film; match the potentially troublesome content description with its film, and think seriously before taking your preteen to see The Favourite. (Some of these could easily fit for multiple films, but please note: The parents of the IMDb warning section have written each description with one specific film in mind.)
Can You Guess the Oscar Film From the IMDb Parents Guide Content Warning?
Can you guess the Best Picture nominee based on these parental warnings submitted by IMDb users?
IMDb