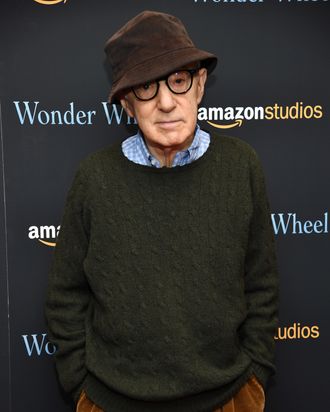 Photo: Dimitrios Kambouris/Getty Images
Despite having lost his distribution deal with Amazon, and amid accusations of molestation and sexual misconduct, Woody Allen has secured financing for a new movie. Barcelona-based Mediapro is funding the new Allen joint, and he has begun scouting locations in Spain. Mediapro previously financed Vicki Christina Barcelona and Midnight in Paris. When asked by The New York Times why they chose to continue working with Allen, Mediapro said in a statement "We have a 10-year relationship with Mr. Allen and, like all projects we produce, we judge the creator by its work." There is no information on what the film will be about, or who is choosing to work with Allen in the year of our lord 2019.
After Dylan Farrow's accusations against her father, Amazon shelved Allen's A Rainy Day in New York and ended its relationship with the director. Allen is currently suing Amazon for $68 million for breach of contract.