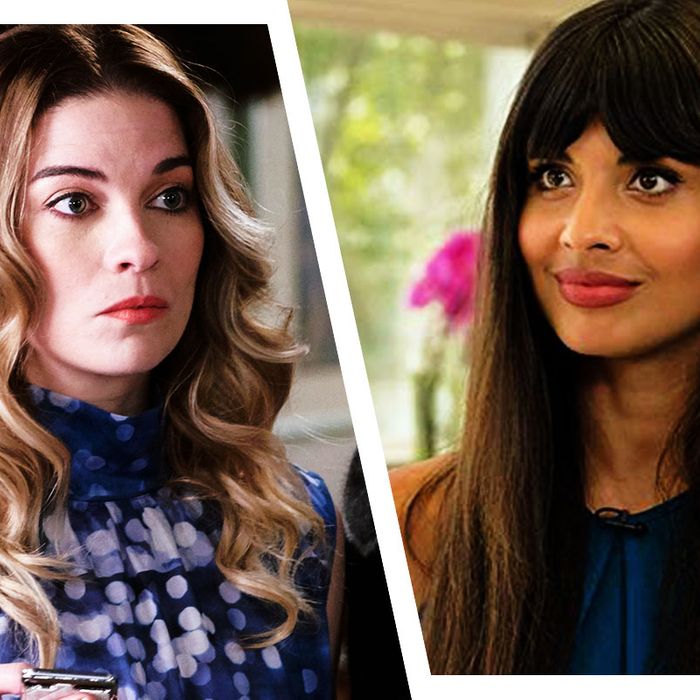 The demise of a socialite is presented very differently on The Good Place and Schitt's Creek, given that, well, one suffers an untimely death via a toppled statue, while the other just loses her massive fortune due to reasons beyond her control. Still, both Tahani Al-Jamil (Jameela Jamil) and Alexis Rose (Annie Murphy) manage to exude a similar aura throughout their respective otherworldly and boondocks escapades, which manifests as part calculated humblebrag, part genuine warmth, and part rich bitch. They're so similar with their syntax, in fact, that if we were to give you an original musing from either Tahani or Alexis, would you be able to tell them apart? There are 12 quotes below. Let's see how well you do.
Who Said It: Tahani or Alexis?
We'll give you the quote, and you guess the woman behind it.