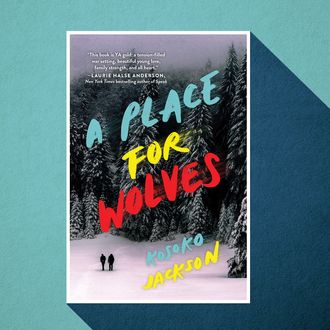 February has been a scandal-filled month for the literary world, and it's not over yet. The drama continued today as author Kosoko Jackson announced that his forthcoming debut YA novel, A Place for Wolves, will be withdrawn from publication after the author faced backlash for centering a story about the Kosovo War around two non-Muslim Americans.
Jackson's book was set to be released at the end of March, but in a statement posted to Twitter, he explained that he had asked his publisher to cancel the release. Some early reviews heralded the book for telling a YA love story about two young, queer men of color, while other reviews expressed outrage that Jackson used a devastating war as a backdrop to tell that story without enough historical understanding.
Jackson's website also went dark as of Thursday, with a statement explaining that the site was under maintenance while he deals with the fallout and develops a plan of action on how to "fix the pain" he caused.
Just last month, the author Amélie Wen Zhao decided to withdraw her book, Blood Heir, after a flurry of criticism.