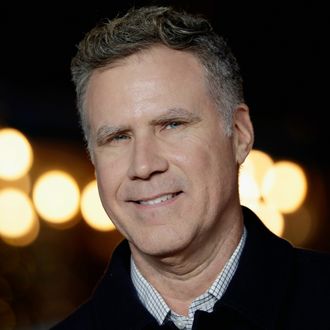 Will Ferrell.
Photo: John Phillips/Getty Images
GOOOOOOOOOOOOOOOOOOOOOD news for fans of Will Ferrell, sports and/or scams. According to Deadline, Russian Doll creator and director Leslye Headland is teaming up with Gary Sanchez on a film about the 2015 FIFA scandal for HBO Films based on the 2016 book American Huckster: How Chuck Blazer Got Rich from-and Sold Out-the Most Powerful Cabal in World Sports by authors Mary Papenfuss and Teri Thompson.
Will Ferrell is reportedly set to star as Blazer, a Queens-born son of a stationery store owner who climbed to the top of the international world of soccer, joined the FIFA Executive Committee, used that position to commit a whole bunch of fudiciary crimes including embezzlement and, in the hopes of mitigating the repercussions of his own wrongdoing, agreed to wear a wire for the FBI and the IRS to bring down his soon-to-be former associates. So, in a nutshell, The Informant with cleats.