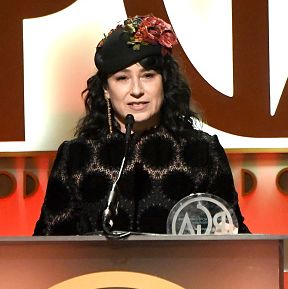 Amy Sherman-Palladino.
Photo: Frazer Harrison/Getty Images
Gypsy (no, not that Naomi Watts Netflix thing, purge that from your mind) the musical may finally be making its way back onto the silver screen. Variety reports that Amy Sherman-Palladino, the award-winning creator and showrunner of The Marvelous Mrs. Maisel, is now in talks to direct a remake. This is after Barbra Streisand herself worked for years to try and make a Gypsy movie, at one point considering Lady Gaga for a role and none other than herself for the role of Mama Rose. Unfortunately, the backers of Streisand's film have since pulled out, but maybe if we're lucky there'll still be a part for her in this new version of the project? I mean, she'd be swell. She'd be great.