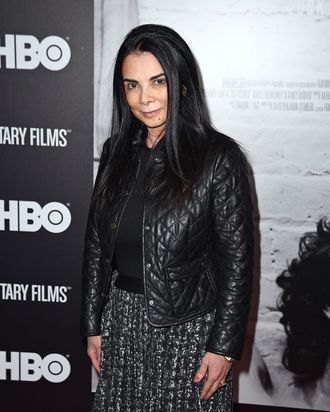 Mary Boone.
Photo: Nicholas Hunt/Getty Images
New York gallerist Mary Boone, whom New York Magazine crowned the "Queen of the Art Scene" on a 1982 cover, was sentenced on Thursday to serve two-and-a-half years in prison for tax fraud costing the federal government an estimated $3 million in revenue. According to the New York Times, the influential gallerist who fostered massive demand in the '80s for artists such as Julian Schnabel and Jean-Michel Basquiat "had reported false business losses, used business funds to pay for more than $1.6 million in personal expenses, like renovations to her home, and then falsely claimed those personal expenses as business deductions" on her 2012 tax forms. Attorney Robert Fink stated in court that the Greed Decade stalwart committed financial crimes, including filing nearly $14,000 spent at Hermès as business deductions "not because she was greedy, but because she was frightened." In September 2018, shortly after Boone pleaded guilty to tax fraud, cover artist Richard Phillips told Vulture: "These tax problems are something that may have an affect towards the future, but I don't think it'll affect the uncountable contributions she's made in the past."
This is not Mary Boone's first high-profile case of alleged fraud in recent memory. In 2016, Alec Baldwin sued Boone for defrauding him by selling him a Ross Bleckner painting for $190,000 that had already been sold at auction three years prior, and delivering him a new painting smelling of fresh paint under the same name in its place. The New Yorker reported that they settled out of court for over $1 million.