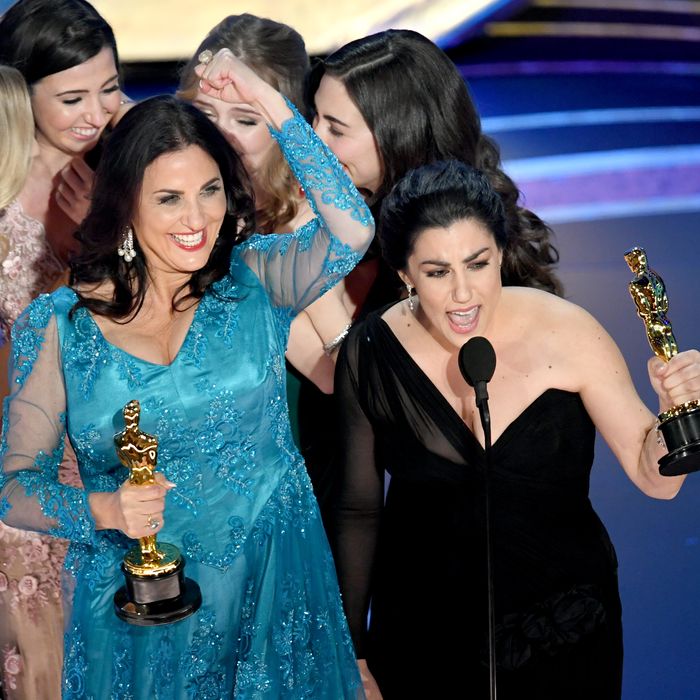 Photo: Kevin Winter/Getty Images
Well, well, well, it appears the hostless Oscars came to play. The 2019 ceremony just delivered what could be an Academy Awards first: An acceptance speech dedicated to none other than menstrual periods!
Period. End of Sentence. just won the Oscar for Best Documentary Short. "I'm not crying because I'm on my period, or anything," said director Rayka Zehtabchi. "I can't believe a film about menstruation just won an Oscar," she continued. Zehtabchi (who is 25!!) shared the stage with producer Melissa Berton and the rest of the Period team.
Period tells the story of women in rural India fighting for menstrual equality, in a place where periods still face intense stigma. The doc tells of the women's pad-making operation. It's a feel-good story for a good cause.
In the audience, Melissa McCarthy and Richard E. Grant also seemed thrilled about the short's win. Whoever said "thank you" speeches should be canceled was just owned. Women's empowerment leveled up. Periods got the attention they deserved. It was a win-win-win-win.
Watch the full acceptance speech below.