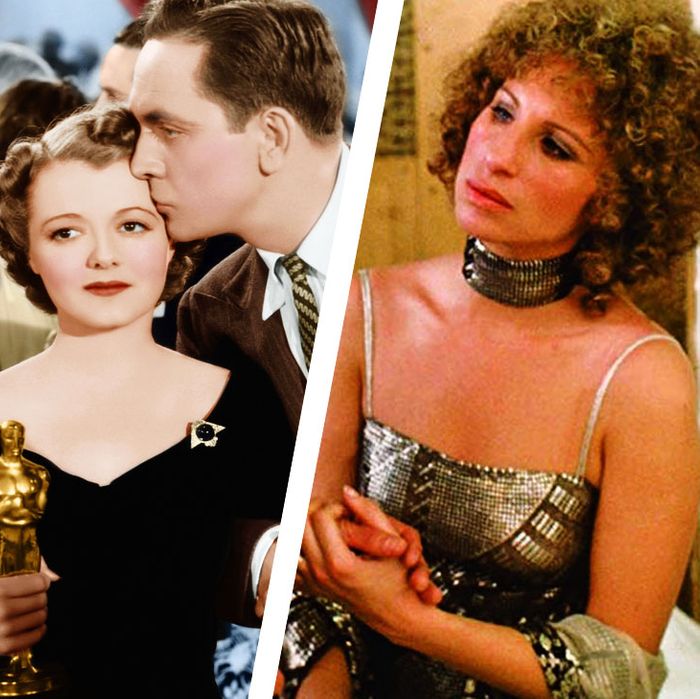 When A Star Is Born hit the film-festival circuit last fall, it was immediately labeled an awards juggernaut — the kind of movie that could, just maybe, sweep the Oscars' "Big Five" categories of Picture, Director, Actor, Actress, and Screenplay. But in the months that followed, its odds have shifted significantly. The Oscar conversation is now dominated by Roma, Green Book, and seemingly every other Best Picture nominee, leaving A Star Is Born chatter mostly confined to its chances in categories like Best Original Song.
The perpetually remade A Star Is Born has already been to the Academy Awards three times, and this dramatic swing in expectations is practically the movie's brand. Each iteration has debuted to incredible hype — and, in at least two out of three cases, incredible reception — only to fizzle out by Oscar night. Vulture examined contemporary press reports and more recent books to piece together the awards narratives for the 1937, 1954, and 1976 versions of A Star Is Born in an attempt to explain what went wrong each time. Hollywood might love telling this story about itself over and over again, but as these past examples demonstrate, it doesn't necessarily like rewarding it.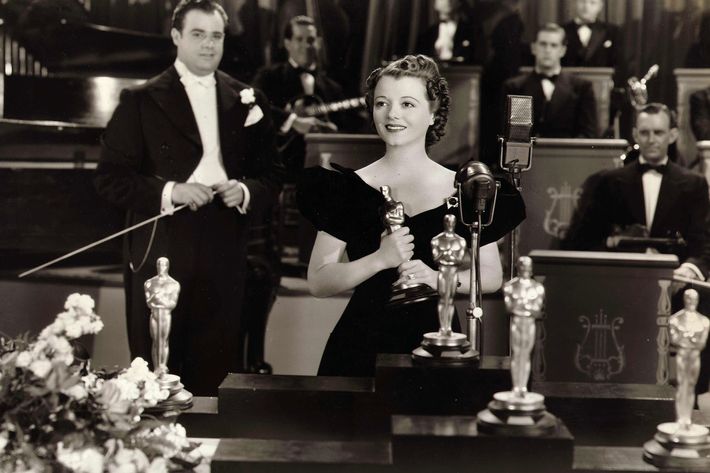 A Star Is Born (1937)
Though A Star Is Born always follows the debut and ascent of a brilliant new talent, the 1937 movie was designed as a comeback for Janet Gaynor (and this wouldn't be the last time the film would serve that purpose). A popular star of the silent era, Gaynor had claimed the first Oscar for Best Actress in 1927 on the strength of not one but three performances in Sunrise: A Song of Two Humans, Street Angel, and 7th Heaven. She had no problem making the switch to sound, but by the mid-1930s, Gaynor's career had stalled, and according to historian Ronald Haver, she was close to quitting Hollywood.
Then came A Star Is Born. The movie was widely praised for its "authentic" portrait of Hollywood and achievement in Technicolor, but most of the attention went to Gaynor, as Life, Photoplay, and other papers printed variations of the same headline: "A Star Reborn." It was the perfect media narrative to carry her to the Academy Awards, and sure enough, when the Oscar nominations were announced, Gaynor made the cut. A Star Is Born picked up another five nominations, including Best Picture, Best Director, and Best Actor for Fredric March, as the original Norman Maine.
Yet come Oscar night, the movie went home with just two awards for writing and "special color cinematography." What happened to its momentum? In the lead-up to the ceremony, Variety had noted the stiff competition for Best Actress, claiming Gaynor, Barbara Stanwyck (for Stella Dallas), and Irene Dunne (The Awful Truth) were all equally likely to win. Luise Rainer, who had just claimed the prize the previous year for The Great Ziegfeld, won instead for The Good Earth. March, who had never received quite as much acclaim as his co-star, lost to Spencer Tracy for Captains Courageous. Best Picture went to The Life of Emile Zola, while Leo McCarey claimed Best Director for his screwball hit The Awful Truth.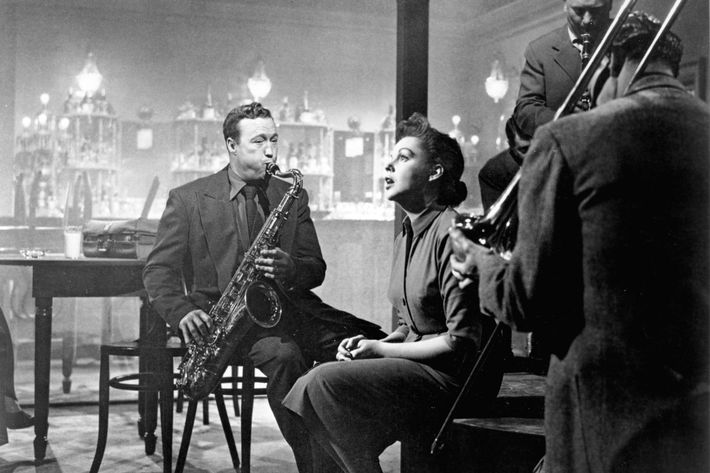 A Star Is Born (1954)
The next Star Is Born was also intended to relaunch a struggling actress, though it was treated with much more skepticism due to its star's fraught reputation. Judy Garland had been on a bit of a hiatus from Hollywood after leaving her longtime studio MGM in the fall of 1950. Since then, she'd become the subject of relentless and often cruel speculation about her mental health, as the press reported on her nervousness on set, breakdowns, and suicide attempts. A Star Is Born, produced by her husband Sid Luft, would be Garland's first film in four years.
The production was immediately plagued with rumors of on-set strife, as Photoplay and Picturegoer relayed gossip that Garland hated her costumes and was feuding with director George Cukor. A Star Is Born was also reportedly delayed, over budget, and way too long — Warner Bros. would ignite a minor controversy when it chopped roughly 30 minutes off the movie just prior to its release, convinced that no one would pay to see the three-hour original.
The eventual reviews, however, applauded the film and Garland's performance. Bosley Crowther at the New York Times called her "excellent in all things," while The Hollywood Reporter claimed the movie simply wouldn't work without her. "[Norman Maine] recognizes an unusual quality in her voice — a quality that means stardom," the paper wrote. "The entire success of the picture depends upon the fact that Judy really has it … And as the picture progresses, she proves it in one smash number after another."
The remake earned six Oscar nominations, including nods for Garland and her co-star James Mason. But it failed to crack the other big categories — most notably, Best Picture. Garland was still considered enough of a front-runner that NBC went to extraordinary lengths to broadcast her potential acceptance speech. Although she was confined to a hospital bed on Oscar night, having just given birth to her son Joey, a camera crew had Garland mic'd up and ready to go when the Best Actress category was called. The award went instead to Grace Kelly, for her against-type performance in Country Girl, in one of the most famous upsets in Oscar history. Garland would joke about the loss for years to come, but she wasn't the only Star Is Born nominee to strike out. The movie lost in every other category, going home empty-handed.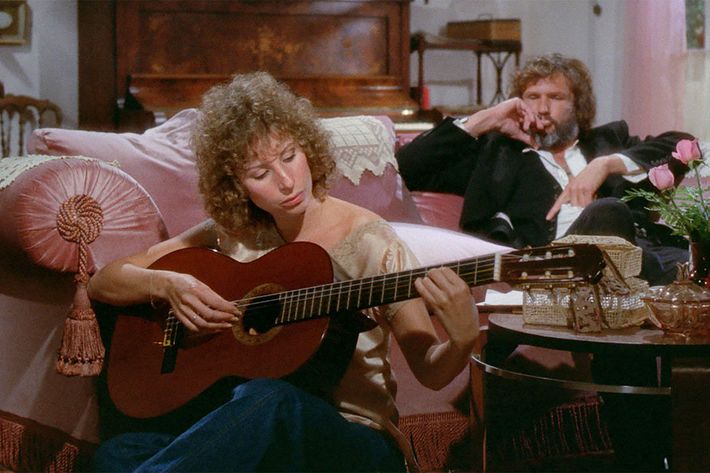 A Star Is Born (1976)
Gaynor and Garland might have had shots, but Barbra Streisand never stood a chance. Unlike its predecessors, the 1976 A Star Is Born was critically maligned upon release, dismissed as both overly sentimental and forgettable. Barbra Streisand's performance was considered a huge part of the problem, because many critics simply couldn't believe her as a nobody waiting to be discovered. "There's just now way, after all the times we've seen Streisand and all the ways she's imprinted herself on our minds and tastes, for us to accept her as a kid on the way up," Roger Ebert wrote. The New York Times' Vincent Canby took it a step further, likening Streisand's performance as an unknown to "a wolf disguised as Red Riding Hood's grandmother." Her supposed disagreements with director Frank Pierson also made the news, in a story the collaborators didn't really deny. "It's a difficult situation for a director to function in," Pierson told Variety. "One spectacular argument took place in front of about 300 people with open mikes."
Still, the Kris Kristofferson co-starring movie made money, generating $80 million in box-office revenue and producing one monster hit soundtrack. The album went platinum four times, as the Streisand and Paul Williams–penned single "Evergreen" climbed to the top of the Billboard Hot 100. (The song hit No. 1 for three consecutive weeks in March of 1977.) This success helped A Star Is Born clench Oscar nominations for its song and score — which, along with technical nods in cinematography and sound, brought the total up to four nominations. When Streisand took the stage on Oscar night to sing "Evergreen," she delivered what Variety called a "knockout" performance, making her return trip to collect the Academy Award for Best Original Song seem inevitable. But it marked the movie's lone Oscar victory; it lost to Hal Ashby's Woody Guthrie biopic Bound for Glory twice (in cinematography and the now-defunct adapted score category) and to All the President's Men for sound.
The 2018 version of A Star Is Born has taken on a slightly different narrative, one that pays more attention to the male star than previous takes — which is understandable, since Bradley Cooper co-wrote, produced, and directed the movie. With eight Oscar nominations, it's also earned more Academy recognition than any previous Star Is Born. But in many ways, the film has fallen into a familiar rhythm, with its rapid rise and quiet deflation in awards expectations. If A Star Is Born performs as predicted, it'll only be honoring a long tradition of this particular story coming up short on Oscars night.