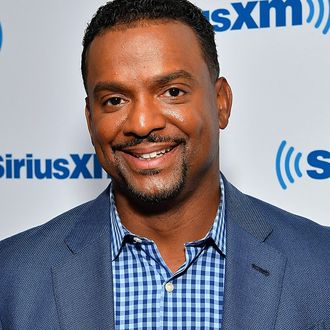 Alfonso Ribeiro.
Photo: Slaven Vlasic/Getty Images
Epic Games will get a short respite from its dance-based legal battles. The Fresh Prince of Bel-Air actor Alfonso Ribeiro voluntarily dropped his lawsuit against the maker of Fortnite for using his dance, the Carlton, without permission, and his legal team considers the move a procedural step in an ongoing process. The decision came shortly after the Supreme Court unanimously ruled that if the U.S. Copyright Office has not granted or refused a person's application for registration, that person is not legally able to sue for copyright infringement. However, because the suit was voluntarily dismissed "without prejudice," it can be refiled. This also applies to the recently withdrawn complaints made against Epic by 2 Milly, the Backpack Kid, and the Orange Shirt Kid, all of whom made dances used in Fortnite without permission. Those plaintiffs are all represented by the same firm as Ribeiro, and in a statement to The Hollywood Reporter, attorney David Hecht said, "We will continue to vigorously fight for our clients' rights against those who wrongly take their creations without permission and without compensation."
In February the Copyright Office did decline Ribeiro's application to register the Carlton, classifying the moves as a simple dance routine. An employee for the Office's Performing Arts Division informed the actor's legal team that the "combination of these three dance steps is a simple routine that is not registrable as a choreographic work." Ribeiro recently dropped a similar suit against the makers of NBA2K26, Take-Two Interactive, because apparently game developers just love the Carlton and want to put it everywhere.