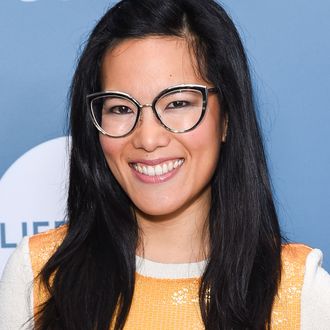 Ali Wong.
Photo: Presley Ann/Getty Images
Back in 2017 it was announced that comedian Ali Wong had signed a deal with Random House to write a book of advice to her daughter, and now that book has a cover and release date. Titled Dear Girls: Intimate Tales, Untold Secrets, and Advice for Living Your Best Life, the book is described as "heartfelt and hilarious letters to her daughters (the two she put to work while they were still in utero), covering everything they need to know in life, like the unpleasant details of dating, how to be a working mom in a male-dominated profession, and how she trapped their dad." Wong shared the first look at the cover this week, which you can check out below:
Dear Girls will be available on Tuesday, October 15, but it's currently available for preorder over at Amazon. Wong also stars alongside Tiffany Haddish in the upcoming animated comedy series Tuca & Bertie, which makes its Netflix debut on Friday, May 3. Happy reading!