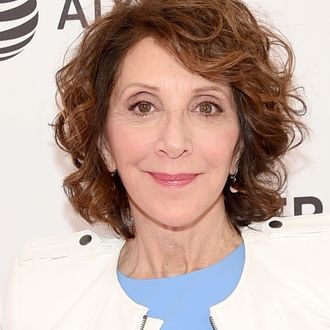 Andrea Martin.
Photo: Mike Coppola/Getty Images
Andrea Martin is leaving the new Broadway play Gary, a comedic sequel to Titus Andronicus written by Taylor Mac, after breaking four ribs in an accident during rehearsals. The production has now recast her role days before performances were scheduled to begin. According to a press release from the show's producer Scott Rudin, Martin's role of "Janice" will now be played by fellow cast member Kristine Nielsen, who was originally playing a supporting character named "Carol." Julie White will join the cast to play Carol. The production stars Nathan Lane and is directed by George C. Wolfe. It's set in the bloody aftermath of Shakespeare's Roman tragedy, as "two very lowly servants" clean up the bodies.
"I am heartbroken to have to leave the production and have tried to convince the doctor that my funny bone is stronger than my broken ribs," Martin, who is 72, said in a statement. "But regretfully I must follow the doctor's orders. I love everyone involved in this beautiful play and will miss them profoundly. I will be cheering them on from the audience at the Booth Theatre." "Andrea is a gifted artist who has already made an indelible mark on this wonderful play which we can't wait to share with the world," Wolfe also said. Originally set to have its first performance March 5, Gary will now start performances only a few days later, with a matinee March 9. The show is still planning to open April 11.