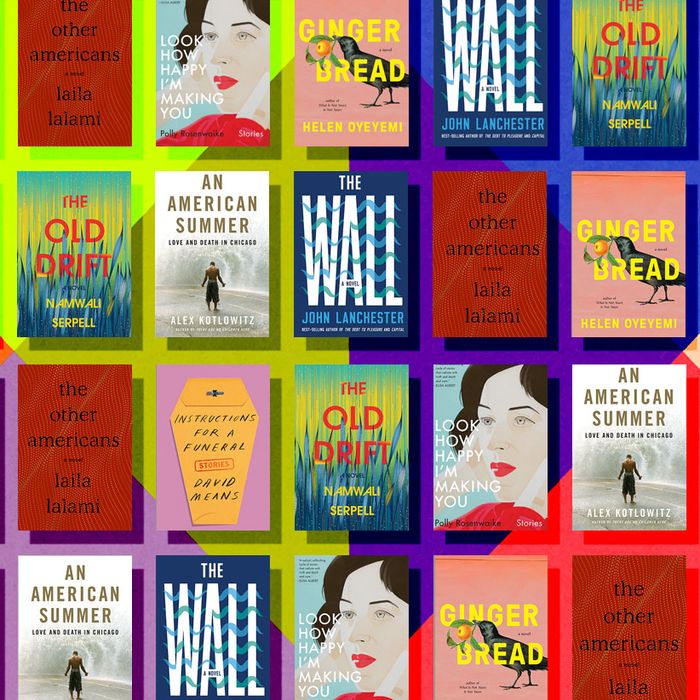 Each month, Boris Kachka offers nonfiction and fiction book recommendations. You should read as many of them as possible. See his picks from last month.
The British journalist and novelist's fable of the U.K. after "the Change" — a massive global melt forcing the island nation to wall itself off from rising water, climate refugees, and the remnants of open society — isn't necessarily the most original dystopia, but it's among the most chillingly real. (A jet stream shift has ironically left the island colder, too.) We see it through the eyes of a young Defender of the Wall, guarding the nation against marauding Others lest he himself be banished. Lanchester's eclectic background lends his fiction substance, wit, and urgency.
Oyeyemi is this generation's torchbearer for a growing subgenre of revisionist fairy tales. The author of Bird, Snow, Bird, a very loose Snow White adaptation, herein tackles Hansel and Gretel through the prism of Harriet, an immigrant to England from a fictional country; her teenage daughter Perdita; and a dangerous gingerbread recipe. When Perdita falls ill, Harriet gives her a hospital-bedside lesson in her origins, replete with girls in wells, a theme park of sexualized "Gingerbread Girls," and a giant shoe. All stories should have this much to say about resilience, politics, memory, and love. (Read our interview with her here.)
The city that is Kotlowitz's great subject is sadly one of the few places in which the milieu of his 1991 classic There Are No Children Here doesn't feel dated in the least. Like that book, set in a housing project, this one focuses on the parts of Chicago in which death prevails. Here he takes a broader look at the summer of 2013, moving from criminal to victim to grieving mother and back and restoring humanity to all in the simple act of narrating their lives — not without judgment, but with an overarching compassion.
It's always an event when one of the country's best short-story writers — who took a break to write a wild, powerful novel (the Booker–nominated Hystopia) — returns to the form. In his fifth story collection, Means eases up on the violence and shock to score more intimate gut-punches. His signature mix of lyrical elegy and the classic American deadpan tilts this time toward the former, whether in the title story, a miasma of humor, menace, and resignation in epistolary form, or in "Chair," about a father wrestling with the limits of his influence.
The choices of motherhood — those made and those imposed — seem to dominate memoirs these days, but rarely are they rendered in a complete spectrum, as perhaps only the imaginative leap of fiction can allow. Rosenwaike's debut story collection follows women in the wake of miscarriage, sisters dealing with indecision and infertility, the childless celebrating a dark Mother's Day, parents submerged in postpartum depression, and the grueling torture of "crying it out."
The Great Zambian Novel is here: a debut from a Zambian-born Californian that launches at the start of the 20th century with a disastrous incident in a hotel near Victoria Falls — entangling three families across the international color divide and decades of nation-building — and ends in a near future of micro-drones and political unrest, with some Marquez-like magic along the way. It's a lot to take on and a lot to absorb, but Serpell's lush prose and intricate plotting provide all the momentum you'll need.
Following a novel set in contemporary Morocco (Secret Son) and a work of inventive revisionism (The Moor's Account), Lalami turns to the contemporary U.S., spinning a kaleidoscope of first-person narratives around the mystery of a hit-and-run accident that kills a Moroccan immigrant. All the members of the Guerraoui family have their say — including the patriarch whose death sets the story in motion — along with an incidental witness, a neighbor with grudges, and a detective on the case. Discoveries of plot and character go hand in hand in Lalami's most elaborate novel yet.