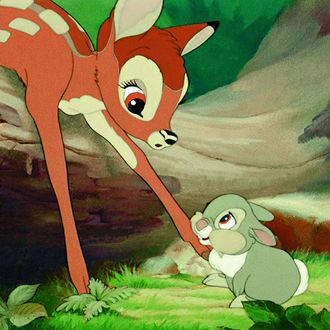 Photo: Walt Disney Pictures
While answering a shareholder question at Disney's annual meeting in St. Louis, company CEO Bob Iger strongly suggested that the new Disney+ streaming platform would effectively end the company's storied "vault," wherein classic films would be released to the market (either in theaters or home video) and then pulled back for a few years. "At some point fairly soon after launch, it will house the entire Disney motion picture library," Iger said of Disney+. "So the movies that … traditionally have been kept in a vault and brought out basically every few years will be on the service." He also made it clear that Disney won't be stingy with recent releases either, saying 2019 films such as the new Star Wars and Avengers movies will appear on Disney+ within a year.
In addition to archived titles, Disney has announced a number of big projects in development exclusively for its streaming service. Those include a Star Wars series called The Mandalorian, which is set during the rise of the Resistance; an untitled Marvel series revolving around Loki that will involve Tom Hiddleston; another Star Wars series called Cassian Andor that follows the titular hero played by Diego Luna in Rogue One; and yet more projects that span everything from High School Musical to High Fidelity. A content hub of its very own also means that Disney will be pulling all of its titles from other streaming services, with Captain Marvel being the first MCU movie to stream exclusively on Disney+.