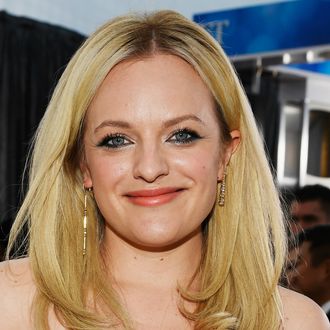 Elisabeth Moss.
Photo: Kevork Djansezian/Getty Images
Quickly, bring us a bucket of paint to throw on Elisabeth Moss's plans regarding Universal's The Invisible Man. That's the only way we'll know for sure whether or not the Handmaid's Tale actress is officially onboard the upcoming monster movie. According to Variety, Moss is currently in talks to star in the upcoming film from Upgrade director Leigh Whannell, writer of Insidious and Saw. Jason Blum's Blumhouse Productions is attached to produce.
Variety also notes that Johnny Depp is reportedly no longer attached to the project. While it's not clear whether Moss's starring role means we're looking at a gender-swapped Invisible Man, we can still hope Moss's involvement will move the world one step closer to fully acknowleding that women, too, can be scientists driven insane by their decision to meddle in things woman must leave alone.