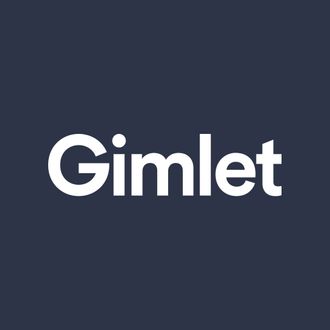 I've heard rumblings about this for a while, but it's officially happening: Gimlet Media's 80-plus-person editorial staff announced Wednesday morning that they are unionizing with the Writers Guild of America. Notably, the announcement comes about a month after Spotify's blockbuster acquisition of Gimlet for $230 million.
BuzzFeed News' Caroline O'Donovan published the first story on the matter this morning:
"Among the issues Gimlet's union says it plans to focus on are fair treatment of contractors, workplace diversity, employee intellectual property, and transparency around pay, promotions, and terminations.




Employees, 75% of whom signed union cards in support of the organizing campaign, are asking management to voluntarily recognize their unintuitive, which they say will include content creation roles such as producers, engineers, reporters, and hosts on both the branded and editorial sides of the company. The union will not include managers or sales and marketing staff."
O'Donovan also points out that Gimlet is the first podcasting company to join the WGA.
Rachel Ward, a member of Gimlet's union organizing committee, tells me that organizing efforts began in earnest around November. The move was partly informed by the broader movement of unionization that's been taking place across digital media — which includes efforts by editorial staffs at Vice Media, The New Yorker, HuffPost, and New York magazine — but was also catalyzed as a response to specific concerns about the Brooklyn-based podcast company. These concerns include having clearer rules around advancement, having more transparent and equitable salary bands, and providing better benefits to contractors.
Ward also tells me that Gimlet leadership had generally been responsive to requests for improvements in the past, and that this unionization effort was largely motivated by a need for the editorial team to formalize a unified voice within the company.
The organizing effort was voluntarily put on hold in January, when staffers began hearing talk of an acquisition by Spotify. "During that time, we decided to put a pause on recognition, because we weren't really sure what was going to happen and wanted to let the water settle around the Spotify deal," Ward said. With the acquisition now finalized, the committee resumed their campaign on Monday, when they sent a formal recognition request to Gimlet management.
Gimlet leadership, along with their new overseers at Spotify, now find themselves in a fascinating and perhaps sensitive situation. It isn't clear whether Spotify was aware of the organizing effort during the acquisition talks, and in the case that they weren't, whether the outcome would have been the same if they were to learn about the effort. (Spotify did not respond to BuzzFeed's request for comment by the time of publication, and I haven't gotten a response to my own request at this writing either.) As I noted in February after the acquisition was announced, this is the first time that Spotify has acquired a straight-up content company — and one with a sizable workforce, at that. Which brings us to the complex significance of this development: Spotify is now both a technology and a media-editorial company; in its handling of this move to unionize, which will it more resemble? (As Fast Company points out, no organizing efforts at a major technology company have been successful so far.)
What happens next will set the tone for the rest of the podcast industry. The Gimlet employee union is looking to be voluntarily recognized, which hasn't always gone smoothly in other digital-media unionizing efforts. Should Gimlet management voluntarily recognize the effort, it could spark a similar drive in other podcasting outlets. If they do not, it would likely introduce a layer of friction and complication not only among the Gimlet rank and file, but among editorial podcast teams within other publishers that will be watching this development closely.
You can find the Gimlet Media Union's full announcement statement here.
A version of this story originally ran in the Hot Pod newsletter.