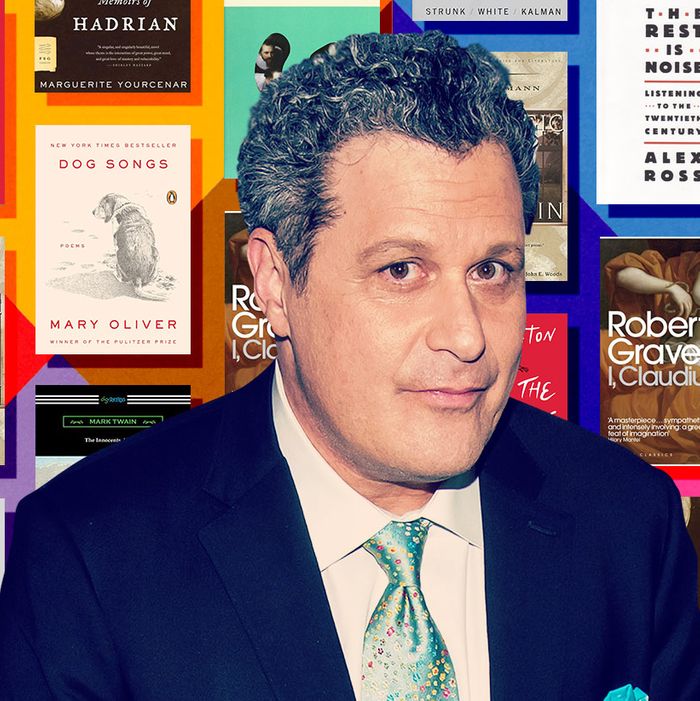 Bookseller One Grand Books has asked celebrities to name the ten titles they'd take to a desert island, and they've shared the results with Vulture. Below is fashion designer Isaac Mizrahi's list.
All those plot twists and intrigue. I could read and reread it on the desert island and never be bored.
Dawn Powell's diaries would place me in NYC no matter how remote this desert island is. Images, ideas, perfectly parceled out, brief, heartbreaking observations, a kind of urbane wisdom, even if you don't like her novels.
One hilarious, slightly embarrassing pleasure cruise to Europe and the Middle East, wickedly funny, capturing the American sensibility.
Maybe the most rewarding gay love story of all time.
On this desert island I'm guessing there isn't a boom box, so I'd take this book about the history of 20th century music in which Satie and Wagner are so beautifully described and placed in their own time, it's as if you hear it playing.
I'd go to any desert island as long as there were dogs. And this book of poems.
To reread this would probably occupy me for the entire length of time I was stranded on the island, and I'd be compelled the entire time.
A necessary glimpse into a more elegant time.
The Rings of Saturn, (or any of Sebald's books). One of the few books in which added pictures actually matter.
Literary style is never more important to me than on a desert island, but more, the drawings, the correlations, the wit and color of this book would sustain me forever.