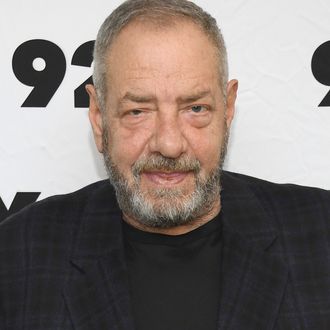 New Dick (Wolf) Energy.
Photo: Dimitrios Kambouris/Getty Images
Dick Wolf's Law & Order spinoff Law & Order: Hate Crimes is dun-done. TV Line reports that NBC is "indefinitely delaying the launch" of the seventh L&O installment. Hate Crimes is based on the NYPD's real-life bias task force, the second-oldest in the nation. Instead of introducing the new Hate Crimes team in an episode of SVU's 20th season, NBC will hold the series until it's ready. A source told TV Line that the network wants to get Hate Crimes "right" instead of "meeting an artificial deadline."
In September, NBC gave the series a 13-episode order. "As with all of my crime shows, I want to depict what's really going on in our cities and shine a light on the wide-ranging victims and show that justice can prevail," Wolf said at the time. While we wait, maybe it's a good time to get the OG L&O streaming.