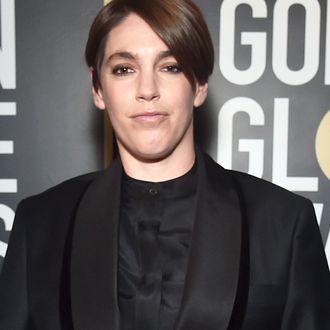 Megan Ellison.
Photo: Alberto E. Rodriguez/Getty Images
Another day, another story about how Annapurna is in shambles: Once a month one trade or another has a scoop on the indie studio's reportedly precarious financials. Either the studio is burning money by making good movies at a steep overhead, or founder Megan Ellison's billionaire father is trying to reign in the 33-year-old studio executive. (It seems not insignificant that Annapurna's finances get triple the attention of Hollywood's other failing studios.) The latest comes from Variety: "Since 2016, when the company moved into distributing and marketing its movies as opposed to strictly producing them, it has endured major financial setbacks under a strategy to pridefully spend what it takes to get visionaries seen and heard," the trade reports. Annapurna's joint venture deal with MGM is also rife with drama, including a provision where Annapurna's title card is reportedly not allowed to flash before Bond 25's opening credits.
It appears that Ellison has read Variety's report, and issued her response via Twitter. "come on @Variety_Claudia — nice way of supporting women. I have done good things for this industry and you want me in it," she wrote. "Btw my money and I look more like this… and my dad thinks I'm dope as fuck." To really punctuate it, she added a GIF of Beyoncé from the first On the Run tour's trailer.
In January, Ellison tweeted and deleted a meme about white liberal critics and awards voters loving Green Book more than any critically acclaimed movie released in 2018. Now a Beyoncé GIF! Can she be put in charge of Annapurna's social?