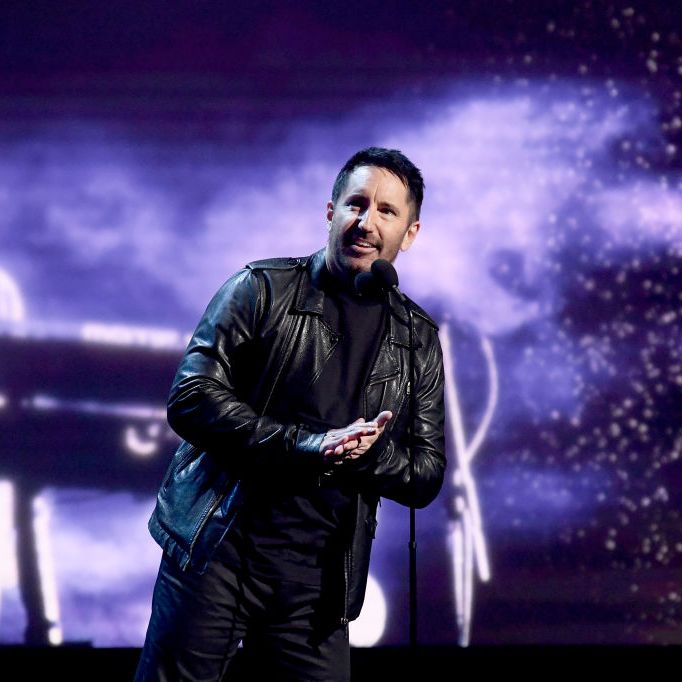 Photo: Dimitrios Kambouris/Getty Images For The Rock and Ro
In the grand scheme of people who've hated on the Rock and Roll Hall of Fame in the past, Nine Inch Nails' Trent Reznor would fall under the Hard Fucking Pass category. When asked about it last year, let's just say the prospect of rubbing elbows with some boomers while making small talk about Pretty Hate Machine made him annoyed at best, and repulsed at worst. "I don't give a fuck! You know what I mean? The worst would be if we did get inducted and then what? We'd have to fuckin' show up and jam?" Reznor said. "I can't even imagine what that would be. I'm not saying this as sour grapes. I honestly couldn't give less of a shit." So, it should come as great amusement to us all that Reznor not only showed up at this year's ceremony to enthusiastically induct the Cure into the Rock Hall, but also admitted he was totally wrong about his prior ideology. Surprise, bitch!
"I should make a full disclosure at this point," he said. "I think it's only right for me to admit that I've been, let's say, ambivalent about the existence of certain award ceremonies. I've perhaps been in the habit of questioning their motivations with a certain degree of cynicism." His turning point, Reznor added, was because of the acceptance of the Cure:
In fact, I remember distinctly saying to myself, among other things, how can I even take this awards ceremony seriously if they'll open their doors to X, Y, and Z and not acknowledge the Cure? Not so long ago I get a phone call I wasn't expecting, and, well, here we are. Let's just say I've never been as happy to eat my words as I was tonight.
Not as happy as we are, buddy.