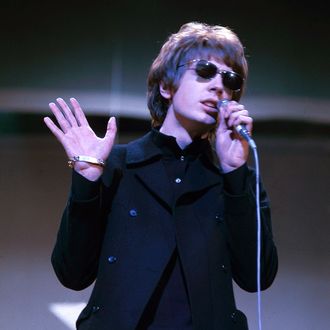 Scott Walker.
Photo: David Redfern/Redferns/Getty Images
Scott Walker, the singer-songwriter whose genre-defying career had pit stops in the pop, the baroque, and the avant-garde, has died at the age of 76. His label 4AD confirmed his passing, stating that Walker's "uncompromised originality" has been unparalleled within the music industry. "For half a century, the genius of the man born Noel Scott Engel has enriched the lives of thousands," the statement added.
Jump-starting his career in the early '60s with the Walker Brothers pop trio, the smooth-baritoned Walker would soon eschew teen-idol status in favor of releasing increasingly experimental solo albums, with a prolific run of releases that stretched into the mid-'70s. Walker would continue to release sporadic albums and work as a producer and composer for other musicians (such as Pulp) until his death, most recently composing the soundtrack to Vox Lux. He's survived by his partner, a daughter, and a granddaughter.