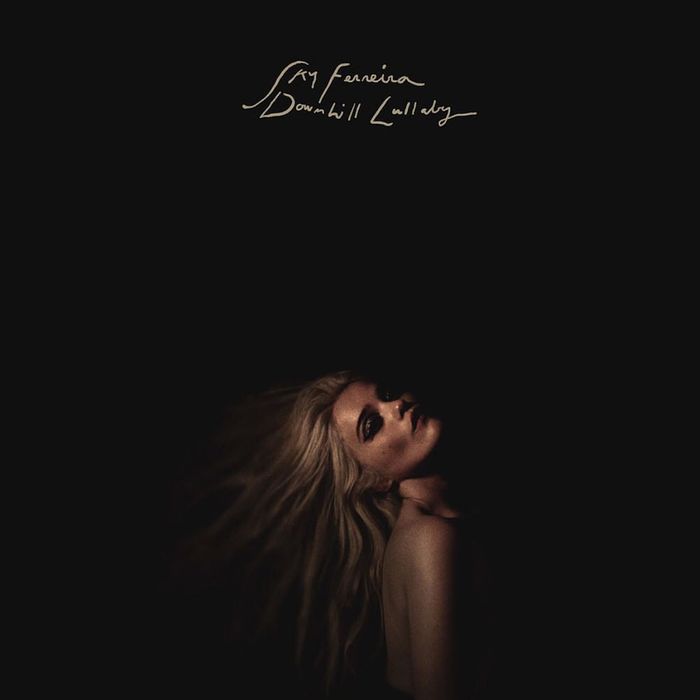 It would be one thing if Sky Ferreira came back with a bang. The singer could have issued a studio version of her ballad "Guardian," a song she debuted live in 2014 and has kept shelved ever since. She could have shined up a pristine pop confection like the ones that lined her 2013 debut album, Night Time, My Time. Both gestures would have suited the end of a six-year silence. But Ferreira spent her first album inching away from her history as a teen-pop mouthpiece, weighting down the sheen of songs like "Boys" with the doom and gloom of the title track. She wanted it darker, and her comeback single — her first in six years — "Downhill Lullaby," shares more in common with Nick Cave and the Bad Seeds than Ferreira's own earliest singles.
A slow burner awash in strings, "Downhill Lullaby" sees the singer lurk at the coarse low edge of her voice, where she finds the capacity for menace. She sings to someone who has hurt her: "You leave me open when you hit me." The bass line shares a tone with the theme song to Twin Peaks, a show about a girl who's dead before the opening credits first roll. (Ferreira appeared on the revival and recently told Pitchfork that she co-produced "Lullaby" with the show's music supervisor, Dean Hurley.) There are ghosts in Twin Peaks but Laura Palmer's isn't one of them; she dies and lies silent. What if she spoke? Ferreira's voice suggests a smoldering revenge, a woman dragging her aggressor into the hell he's made for her. It's a voice like the one Shirley Manson uses on Garbage's "No. 1 Crush," where she sings about eating the object of her infatuation alive. It's the voice of a woman who won't take her suffering alone.
There's no real payoff to "Downhill Lullaby"; it's all tension, no release, all plotting and no execution. As the prologue to a new era in Ferreira's work, it teases more than it satiates, promising more lying in wait just behind the curtain. The song reframes Night Time, My Time as an album in transition, halfway between the teen pop Ferreira didn't really believe in and the cinematic storytelling she really does. Like Lana Del Rey, she's always seemed keen on chasing the unsavory underbelly of the pop song, taking the thwarted desires and abusive power dynamics hidden behind the scenes of so many chart-toppers and making their subtext the text. She's not sugarcoating her work anymore. It's been a long time coming, but she's here.