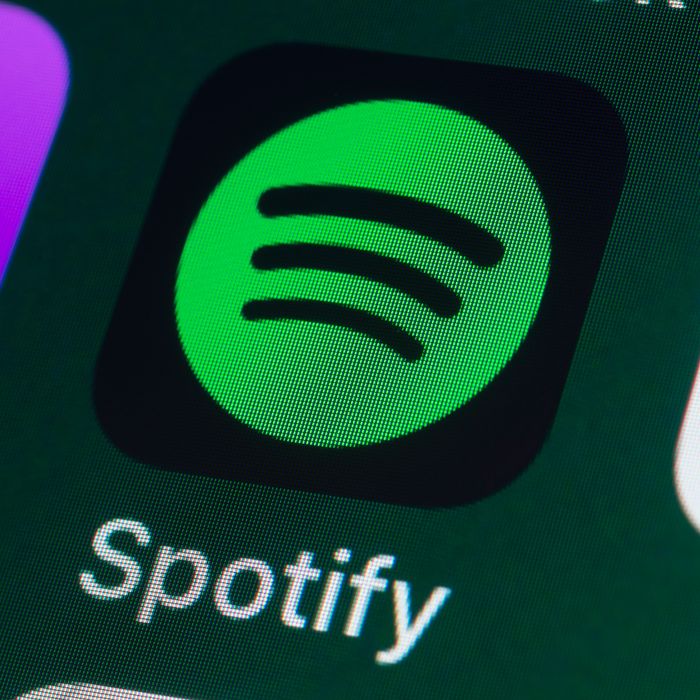 In the ongoing war between songwriters and the streaming companies they say are being mercilessly stingy with proper compensation, a new and very bitter battle is brewing. Following a ruling last year that dramatically increased royalty rates given to songwriters — by 44 percent — streaming services are now pushing back in court.
Last month, the Register of the Copyright Office approved the Copyright Royalty Board's groundbreaking 2018 rate determination: an increase from 10.5 percent to 15.1 percent of revenues from music streamers for songwriters over a five-year period (from 2018 to 2022). "The biggest rate increase granted in CRB history," David Israelite, the president and CEO of the National Music Publishers' Association, said at the time.
Now, Spotify, Google, Pandora, and Amazon — four of the major U.S. streaming services — have appealed the ruling, saying that it "harms music licensees and copyright owners." Spotify laid out several reasons, each problematic in their own way, for their appeal in a blog post. Meanwhile, Israelite, major songwriters, and industry execs are praising Apple Music for not appealing the ruling. So what's actually going on? Who will win, and why does that matter? Here's everything you need to know to get caught up.
What even is the Copyright Royalty Board?
Three federal judges, chosen by the Library of Congress, comprise the Copyright Royalty Board. Their primary role is to set the rate services — like Spotify and Apple Music — pay for statutory licenses, including mechanical licenses paid to songwriters and music publishers for each song sold or streamed.
How did we get here?
Beginning with a March 2017 CRB rate hearing, the National Music Publishers Association and the Nashville Songwriters Association International presented their case against Apple Music, Spotify, Amazon, Pandora, and Google to increase this rate.
Songwriters unsuccessfully proposed a per-stream rate — of 15 cents per 100 streams or $1.06 per streaming service user per month — rather than the current model that divvies songwriter royalties based on a percentage of each streaming service's revenue.
In the proceedings, Spotify, Google, Pandora, and Amazon argued against an increase of music streaming revenues for songwriters. Apple Music offered a different model as an alternative: calling the current rate structure "too complex" and "economically unsound," they presented a single per-stream rate of 9.1 cents per 100 plays. (Still lower than what songwriters had proposed though.)
Notably, a per-stream rate would hurt Spotify the most, as it is the only one of these streaming services with a full-fledged free tier.
Why did the CRB determine the royalty rate increase?
After several months of court proceedings, hearing arguments from both the songwriters' associations and streaming services, the judges decided in a 2-1 ruling to increase the rate structure to 15.1 percent of interactive streaming revenues (services like Spotify and Apple Music) over a five-year rollout period. They cited "appropriate returns" and "incentives for continued development" for songwriters and music publishers in their reasoning.
Why are Spotify, Google, Pandora, and Amazon appealing?
In a joint statement, Spotify, Google, and Pandora argued that the CRB increased royalty rates "raises serious procedural and substantive concerns" and that it "harms both music licensees and copyright owners," so they will appeal the CRB ruling.
A CRB appeal is not uncommon: just last fall, SoundExchange — which represents record labels and artists — lost an appeal against noninteractive streamers (like Pandora and iHeartRadio) in the U.S. Court of Appeals for the D.C. Circuit, the same court that will hear this CRB case.
Spotify's company line, in a widely spread and controversial blog post, is that songwriters do deserve the increased rate, but they need to work out some of the "significant flaws" of a very complicated CRB rate structure. The CRB rate structure is, indeed, very complex. Still, Spotify's blog post (the only further comment from any of the companies) gets into a lot of semantics about the "right scope of publishing rights," bundles, and record-label licensing rates, but most of its arguments aren't related to the case at hand and go beyond what the CRB can control.
From Israelite's perspective, the rationale in the blog post hides the true issue at hand: Spotify doesn't want to pay this 15 percent royalty rate. During the 2017 court proceedings, he notes, Spotify even proposed a model that was more friendly to the streamers than the status quo.
"But their rhetoric in their blog about supporting paying more — some nebulous description of more — is a lie," Israelite tells Vulture. "They had a chance to propose any way that they wanted to pay more and they did the opposite when they had an opportunity to make a case."
(Spotify and Pandora did not respond to a request for comment; Amazon declined to comment.)
Is Spotify "suing" songwriters?
No. Spotify, Google, Pandora, and Amazon are appealing the ruling by the CRB that increases the royalty rate given by streaming services to songwriters and publishers.
The incorrect rhetoric that Spotify, Google, Pandora, and Amazon planned to "sue" songwriters — which has since gone viral — initially stemmed from a fiery statement that Israelite made characterizing the legal battle as such. He has since explained that this was a shorthand explanation of the music streamers' appeal against the CRB ruling.
Which streaming services aren't appealing and why?
Apple Music is the lone holdout from the hearings, as the streamer is not appealing the CRB ruling. In a new statement, Apple specifically called out Spotify and denounced their rival's decision to appeal: "This isn't just wrong, it represents a real, meaningful and damaging step backwards for the music industry." Apple has long positioned itself as a more artist-friendly platform. Unlike Spotify, Apple Music does not offer a free, ad-based subscription service (which offers lower payouts for artists).
As previously mentioned, Apple Music proposed a different model from the rest of the streaming services in the hearings: a single per-play rate across all streaming services. "An interactive stream has an inherent value," wrote Apple in a 2016 version of the proposal, "regardless of the business model a service provider chooses."
"In a crowded streaming marketplace, one way that services can distinguish themselves is by competing to treat creators better, both in how they conduct their business, and in how they make their case in Washington," Kevin Erikson, director of musician advocacy non-profit Future of Music Coalition, tells Vulture of Apple Music's decision.
Other streaming services like Tidal and SoundCloud were not involved in the court proceedings and did not make a statement.
What are songwriters saying in response to the appeal?
Backlash against the streaming services has been swift from songwriters, songwriting organizations, and industry execs.
"[Without] songs these tech companies have nothing to stream/sell. Shameful," songwriter Justin Tranter (Ariana Grande, Justin Bieber, and Gwen Stefani) wrote on Instagram. "For the first time in 110 years songwriters get an increase in royalties based on how much the music business has changed in that time, and this is how tech companies react. Wow."
"This is completely messed up," Kenny MacPherson, founder of independent music publisher Big Deal Music (My Morning Jacket, Ray LaMontagne, St. Vincent), tweeted. "Jeff Bezos is probably the richest man in the world and Daniel Eck [sic] is on his way. They created a great product, so why not support another great creation SONGWRITING. Advocate. Mobilize."
"It is unfortunate that Amazon and Spotify decided to file an appeal on the CRB's decision to pay American songwriters higher digital mechanical royalties," Bart Herbison, executive director of the Nashville Songwriters Association International, said in a statement. "Many songwriters have found it difficult to stay in the profession in the era of streaming music. You cannot feed a family when you earn hundreds of dollars for millions of streams."
Music mogul Irving Azoff, among others, praised Apple Music for not appealing the CRB ruling. "Apple understands they're in the artist business," Azoff tweeted. "Clearly, Google, Pandora, Spotify, and Amazon don't."
What happens next?
As of yet, Spotify, Google, Pandora, and Amazon have simply filed notices that they will appeal the CRB's rate decision. The music streamers' anticipated appeal will take place at the U.S. Court of Appeals for the D.C. Circuit and the process could take up to a couple of years to resolve. The upper court will primarily be considering whether the CRB abused its discretion — which is unlikely — in making its decision.
"The upper-level court, the appellate court, is going to provide a great deal of deference to the CRB's ruling and confirming that the CRB did not act in a manner outside of its discretion," Jeff Becker, a Chicago-based music lawyer, tells Vulture. "Even if the appellate court does not completely agree with the CRB, if the court believes the CRB provided a fundamentally sound analysis, it's unlikely going to reverse the decision."
As for the reputation of music streamers going forward, Apple Music has emerged as an early beneficiary of these appeals.
Israelite tells Vulture, "This is a foolish pursuit by these [appealing streaming] companies because not only do I think they're going to lose, they're going to also damage their relationships [with songwriters] for nothing."
This post has been updated throughout.