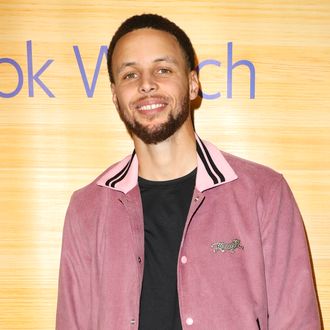 Photo: Kelly Sullivan/Getty Images for Facebook
Look, ABC is making a mini-golf show, okay? Just let that sink in for a minute because this is about to escalate. It's going to be executive produced by Steph Curry, alright? He's also going to appear in every episode as the resident golf pro, still with me? It's called Holey Moley. But wait, there's more! I haven't explained how the show works yet! You see, this is mini-golf with a twist. Contestants will compete both at mini-golf and various physical challenges on the Holey Moley course's supersized holes.
Each episode will be three rounds of mini-golf, with three finalists taking on "Mt. Holey Moley" for a $25,000 prize, the Golden Putter trophy, and a plaid jacket. Comedian Rob Riggle will be doing color commentary, NFL commentator Joe Tessitore will be on play-by-play, and Jeannie Mai from The Real will be reporting from the sidelines. Yes, this is really happening, and no, you're not drunk. At least not yet.