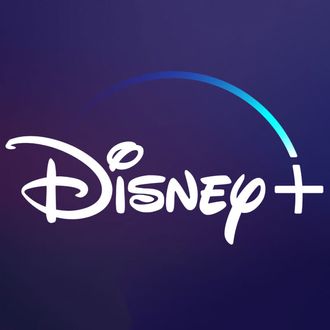 Photo: The Walt Disney Company
Disney's answer to Netflix finally has a launch date — and a price. The Mouse House's much-anticipated streaming play will debut on November 12 and cost consumers $6.99 per month or $69.99 per year, Disney announced Thursday at an investor conference on its Burbank, California studio lot. That's much less than Netflix or Amazon Prime and even the ad-free version of Hulu, which is now controlled by Disney.
During a more than three-hour presentation, Disney CEO Robert Iger and a slew of execs from the company laid out their vision for Disney+, detailing everything from the content on the service to the app itself. As expected, the platform will focus on a handful of major Disney brands, including Star Wars, Marvel, Pixar, and National Geographic. Nine original movies and series will be offered at launch — including the Star Wars spinoff The Mandalorian — with more than 25 original episodic series and ten original movies within year one. There will also be 100 recent and 400 classic movies from the Disney library on the service at launch, including the vaunted Disney Vault family titles. And in a major surprise, the company said it will include all 30 seasons of The Simpsons on Disney+, making it the exclusive subscription video-on-demand home for the animated classic.
Disney will begin building awareness for the new service almost immediately, using fan-centric events such as the Star Wars Celebration, which is currently happening in Chicago, Comic-Con in July, and Disney's D-23 fan convention in August to reach out directly to potential subscribers. If you take a Disney Cruise, visit a Disney theme park, or even use a Disney-branded Visa, the company plans to make sure you know Disney+ is coming. It will be "a synergy campaign that is unprecedented in the history of the Walt Disney Co.," said Ricky Strauss, president of content and marketing for Disney+, adding that the company's various properties and services give it access to more than 100 million households.
Disney will be launching its service right around the same time as a number of other high-profile streaming networks come online. Apple has said its Apple TV+ platform will debut sometime this fall, though it's yet to announce a specific launch date. Meanwhile, AT&T-owned WarnerMedia is also expected to unveil a beta version of some sort of streaming play in the fourth quarter, while Comcast-owned NBCUniversal is looking at rolling out an ad-supported streaming offering in the fall as well.
While the details of the Disney+ launch were Thursday's main draw, Disney used the first half of its presentation to investors hyping other parts of its recently-expanded empire. It brought out Randy Freer, CEO of the now-controlled-by-Disney Hulu, to tout the service's recent surge in subscribers and the success of some of its new originals. (One interesting factoid: New drama The Act has driven more new subscriber sign-ups than any other Hulu original during its first month.) Disney also talked up sports subscription service ESPN+ and Hotstar, its newly acquired streaming platform based in India.