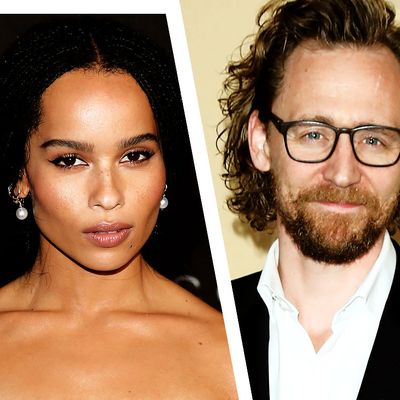 In the battle to be the billionaire streaming service shrouded in the most secrecy, Disney+ (pronounced "Disney plus") is a bit more forthcoming than its competitors over at Apple, given that, well, the House of Mouse is actually giving us information about what to expect when it launches on November 12 of this year, which you can read all about here. But if you don't care about the intricacies behind your future #content and just want to learn about the programming, Vulture will be keeping a running tab on all of the shows in development … which just may end up being 20 percent Star Wars related.
The Mandalorian
Stars and creators: Unsurprisingly, actors generally tend to clamor around the opportunity to appear in a Star Wars–adjacent project. Who would've thought! Here we have Pedro Pascal, Gina Carano, Nick Nolte, Giancarlo Esposito, Carl Weathers, Emily Swallow, Omid Abtahi, and Werner Herzog confirmed (so far) for The Mandalorian. Jon Favreau, fresh from the final edits of his live-action Lion King, will also be executive producing and writing many of the episodes. And we also have a rotating slate of directors to look forward to: including Bryce Dallas Howard, Rick Famuyiwa, and Taika Waititi. [Exhales.]
Premise: As the first live-action series in the Star Wars universe, the show is being teased as taking place after the fall of the Empire but before the rise of the First Order, and it will follow a "lone gunfighter in the outer reaches of the galaxy." (Pascal will be that gunfighter.) Favreau isn't divulging much besides the log line, but he did confirm a fan-favorite character as a nice Christmas gift: IG-88, that cute lil' bounty hunter who will kill you mercilessly.
Premiere date: November 12.
High Fidelity
Stars and creators: Zoë Kravitz will star as High Fidelity's lead in a gender-swapped rendering "from a female perspective." Kravitz will also be executive producing.
Premise: If you never read Nick Hornby's original novel or saw the subsequent film adaptation starring John Cusack, Disney promises it'll follow the same structure throughout its ten episodes: Kravitz's character is a curmudgeonly "ultimate music fan" and "record store owner who's obsessed with pop culture and Top Five lists." Will there be some romance woven in, too? Probably.
Premiere date: TBD.
Diary of a Female President
Stars and Creators: Gina Rodriguez will executive produce this live-action series, which was created and will be written by Ilana Peña
Premise: The half-hour comedy will focus on a 12-year-old Cuban-American girl trying to cope with middle school so she can eventually become the United States president. It has a ten-episode season order.
Premiere Date: TBD
High School Musical: The Musical
Stars and creators: After a nationwide casting call, Disney ended up staying within its umbrella of networks to cast Joshua Bassett (Stuck in the Middle) as the lead.
Premise: Okay, here's where it gets a bit meta. The show will be ten episodes and shot in a "docu-series style," and it will follow "a group of students at East High who stage a performance of High School Musical for their winter theater production, only to realize that as much drama happens offstage as onstage." Bassett will play a junior named Ricky who auditions for the lead — a.k.a. Troy Bolton, a.k.a. the role originated by Zac Efron — to win back his ex-girlfriend.
Premiere date: TBD.
Loki
Stars and creators: The one and only Tom Hiddleston, baby! The handsome god of mischief has been lured to the small screen to reprise his role as Loki. Kevin Feige, the president of Marvel Studios, is expected to take a "hands on" role with the show's development, too.
Premise: Your guess is as good as ours. Besides the press release confirming Hiddleston's involvement, that's all we know for now about the live-action series.
Premiere date: TBD.
WandaVision
Stars and creators: Elizabeth Olsen and Paul Bettany will reprise their big screen roles of Wanda Maximoff (the Scarlet Witch) and Vision in the series WandaVision.
Premise: There are no story details yet, but hopefully Wanda and Vision's relationship will finally get the attention it deserves.
Premiere Date: TBD
The Falcon and the Winter Soldier
Stars and creators: Bucky's soul mate might be Steve Rogers, but Sebastian Stan's Winter soldier will be pairing up Anthony Mackie's Falcon for this Marvel series.
Premise: Two technologically enhanced super-soldiers will get up to a bunch of stuff. But we don't have details yet.
Premiere Date: TBD
Marvel's What If… ?
Stars and creators: Marvel Studio's first animated series does not yet have any talent attached.
Premise: Based on the comic series, the official logline for What If… ? says, "Each episode will explore a pivotal moment from the Marvel Cinematic Universe and turn it on its head," and Marvel Studio's chief Kevin Feige said at the Disney Investor Day conference that one episode will consider what would have happened if Peggy had been the one to transform into a super-soldier, instead of Steve Rogers.
Premiere Date: TBD
Untitled Cassian Andor Series
Stars and creators: Two Star Wars live-action shows for the price of one! Diego Luna will be reprising his role of Andor first introduced in Rogue One, with a supporting cast expected to be announced soon.
Premise: Described as a "rousing" spy thriller with a healthy side of espionage, Cassian Andor will follow our favorite rebel spy "during the formative years of the Rebellion and prior to the events of Rogue One: A Star Wars Story." All he wants to do is "restore hope to a galaxy in the grip of a ruthless Empire," but that's probably easier said than done.
Premiere date: TBD. (Sensing a pattern?)
Ink & Paint
Stars and creators: It's a documentary, so you're not gonna see any glitzy Hollywood folk — instead, it's all about female creators of the 20th century. It's based on the book of the same name by Mindy Johnson.
Premise: Looking back at the golden era of Disney films, Ink & Paint will take a "Hidden Figures look at a number of women who made many of the Disney animated classics possible with little or no recognition for their work." While the eight episodes will mostly focus on the animators of such films like Snow White and Cinderella, modern animators of Coco and Moana will also be featured.
Premiere date: TBD.
Star Wars: The Clone Wars
Stars and creators: The House of Mouse isn't immune to that hot, hot, hot reboot and revival fever. Clone Wars' original creator and producer, Dave Filoni, will be returning, as will Ashley Eckstein and Matt Lanter, the voices of Ahsoka and Anakin Skywalker, respectively. And it's getting 12 episodes!
Premise: The animated show, which was created by George Lucas, aired on Cartoon Network for six seasons before an abrupt cancellation in 2014. Should you choose to tune in, the general gist is this: Your Star Wars faves — including Yoda, Obi-Wan Kenobi, and Anakin Skywalker — join forces as a clone army to stop an evil drone army of Separatists.
Premiere date: TBD.
Into the Unknown: Making Frozen 2
Stars and creators: There isn't a specific filmmaker aligned with the project yet, but since it's all about Frozen 2, expect to see talent like Idina Menzel, Kristen Bell, Josh Gad, or Sterling K. Brown.
Premise: It's a docuseries about the making of Frozen 2 so you can watch how hard it is to make a big, expensive animated film.
Premiere Date: TBD
Forky Asks a Question
Stars and creators: The star will be Forky, a star of Pixar's upcoming Toy Story 4, who is voiced by Tony Hale.
Premise: It's Forky! Answering questions in a series of animated shorts!
Premiere Date: TBD.
Monsters at Work
Stars and creators: This Monsters franchise spinoff is bringing back a ton of talent for the new series. John Goodman will return to voice Sulley, with Billy Crystal by his side as Mike Wazowski. Other original cast members include John Ratzenberger (Yeti), Jennifer Tilly (Celia), and Bob Peterson (Roz) joining a standout lineup of newcomers like Ben Feldman as Tylor Tuskmon, Kelly Marie Tran as Val Little (Tylor's best friend), Henry Winkler as the boss man Fritz, and Aisha Tyler as Millie Tuskmon, Tylor's mom.
Premise: Monsters at Work picks up six months after Monsters Inc. ended. We know from the end of that movie that the power plant is now harvesting the laughter of children to fuel the city of Monstropolis instead of their screams, and the plant will be back at the center of the story for the show. The series will center on Tylor Tuskmon (Feldman), described as "an eager and talented mechanic on the Monsters, Inc. Facilities Team who dreams of working on the Laugh Floor alongside Mike and Sulley."
Premiere Date: TBD.
The World According to Jeff Goldblum
Stars and creators: The title tells you what you need to know. This is where you'll get your Jeff Goldblum fix.
Premise: Goldblum and his very distinctive cadence will host this docuseries about the surprising secrets of "seemingly familiar objects." He will "reveal a world of astonishing connections, fascinating science, and a whole lot of big ideas," and really, Jeff Goldblum could probably surprise you with your own name if he said it to you in that singular Jeff Goldblum way.
Premiere Date: TBD
Magic of the Animal Kingdom
Stars and creators: The animals of Disney parks and the people who care for them will take center stage in this unscripted program.
Premise: A docuseries that focuses on the animal-care experts, veterinarians, and biologists at Disney's Animal Kingdom and Epcot's SeaBase aquarium.
Premiere Date: TBD
Be Our Chef
Stars and Creators: Basically it will star Walt Disney World Resort and a rotating cast of real people.
Premise: Two families will compete each episode to come up with a new dish that will be served at the Walt Disney World Resort, and it will be shot on location.
Premiere Date: TBD
Cinema Relics: Iconic Art of the Movies
Stars and Creators: Your favorite Disney films will be on display.
Premise: The unscripted series will take closer looks at the props and costumes of famous Disney films such as Mary Poppins and Who Framed Roger Rabbit?
Premiere Date: TBD
Earthkeepers
Creators and Stars: The best stars of them all: Earth and animals.
Premise: More docuseries content, and this one will focus on conservationists and the animals they research.
Premiere Date: TBD
Encore!
Stars and Creators: Kristen Bell will executive produce, but the stars will be real people.
Premise: Another unscripted series, this one gathers together former classmates who participated in high-school musicals together and tasks them with re-creating their original performances.
Premiere Date: TBD
Marvel's Hero Project
Stars and Creators: This one is all about everyday heroes!
Premise: Hero Project will highlight kids doing good work to make a positive impact on their communities.
Premiere Date: TBD
Marvel's 616
Stars and Creators: The star is all things Marvel.
Premise: A docuseries that dives deep into "the intersection between Marvel's rich legacy of stories, characters and creators and the world outside your window." So, it ties together how Marvel stories connect to the real life cultural context in which they exist. The title is a reference to Earth-616, the main universe in which the majority of Marvel books take place. It's the primary continuity.
Premiere Date: TBD
(Re)Connect
Stars and Creators: Families in need of some intervention.
Premise: According to Oh My Disney, this non-scripted series has kind of a heavy premise: "Families being torn apart by things like too much technology or workaholic parents embark on a unique journey to confront their problems and bring their families back together."
Premiere Date: TBD
Rogue Trip
Stars and Creators: Bob Woodruff and his son Mack will be your guides.
Premise: The journalist and his son will lead this unscripted series about exploring overlooked parts of the world.
Premiere Date: TBD
Shop Class
Stars and Creators: Shop Class will feature crafty kids.
Premise: This competition-based show will have teams of students designing and building "new contraptions."
Premiere Date: TBD
Untitled Walt Disney Imagineering Documentary Series
Creators and Stars: Director and producer Leslie Iwerks, who is an Oscar and Emmy award nominee, created this addition to Disney's growing docuseries lineup.
Premise: Decades of Disney Imagineering history will be covered in this series that will have new interviews and exclusive behind-the-scenes footage of what it takes to build and operate Disney Parks.
Premiere Date: TBD