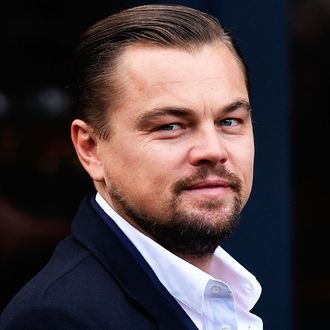 Leonardo DiCaprio.
Photo: Jeff J Mitchell/Getty Images
Catch him if you can! Seventeen years after Leonardo DiCaprio played a smooth operating criminal for Steven Spielberg, he's turning confidence man once again for Guillermo del Toro in Nightmare Alley. The movie, based on the novel of the same name by William Lindsay Gresham, will be a remake of a 1947 film about a con artist who teams up with a psychiatrist, and she is an even more masterful manipulator than he is. But what starts as a fruitful criminal partnership takes a turn when she scams DiCaprio's professional scammer. In addition to directing, del Toro has co-written the script with Kim Morgan, according to Variety. The psychiatrist role is yet to be filled, so Rihanna should be expecting a text any minute now.
Update, June 14: Leonardo DiCaprio has reportedly passed on the role, which is now being considered by Bradley Cooper.